A chair here, a chair there, everywhere a chair chair. I tend to recite this in my head  when walking into the garage or basement. It's reeeeally hard for me to pass on one; they're so dang easy to redo.
This old chair only cost $.50 down from $10 originally. With the weak state it was in, no wonder no one wanted it. It was wobbly, falling apart at the seams, and the legs were seriously gouged towards the bottom. For some reason, I don't seem to notice the very obvious flaws. Especially when they only cost pennies.

The original seat actually didn't look too bad. It wasn't torn, however it had tons of minute scuffs. In trying to take off the leather, the padding underneath was stuck to everything. After making a mess of the original seat, it was decided to make a new one.
Please know this post includes some affiliate links. If you click on a link and make a purchase, I receive a small commission with no extra cost to you. Thank you. Click here for my full disclosure.
Use A Piece Of Clothing To Recover A Chair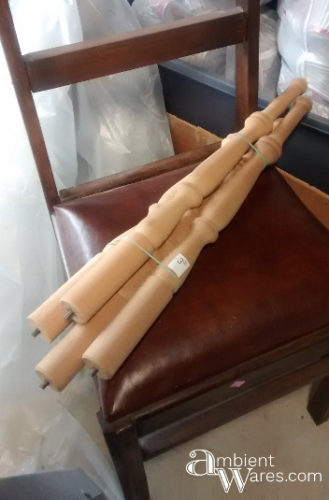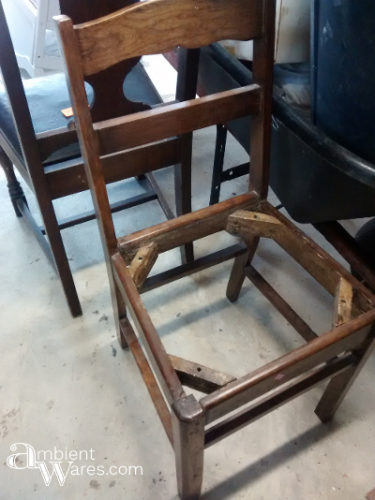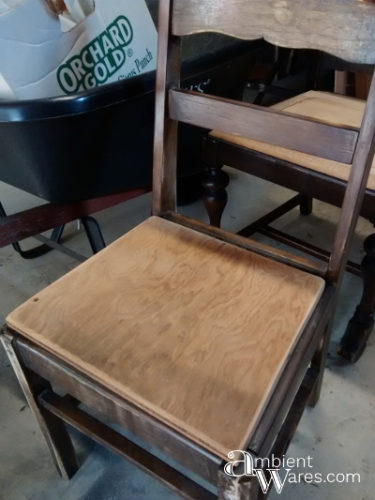 The chair behind it in the picture above was made over with nautical colors and a secret hiding place.
I chopped off the feet a couple of inches up with the jigsaw then placed a level on the seat to make sure it was even. I reinforced most of the chairs joints with wood screws to tighten everything up.

I sanded all around to prep for the use of Valspar chalk paint I'd picked up from our local Habitat Restore. While it's a beautiful, vibrant, pinky purple color, I found it had less than stellar coverage but am guessing it's because the wood underneath was so dark and I did nothing to prepare it outside of sanding and cleaning. This is after 5 or 6 coats. It might look thoroughly covered…it wasn't.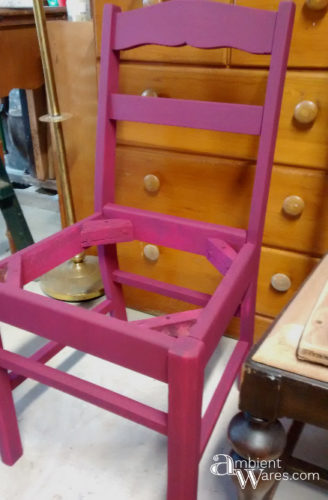 Instead of continuing on with the pink, I switched gears, deciding to make my own chalk paint using a recipe I'd found over at My Repurposed Life forever ago from an oopsie can of flat latex paint in light purple.
The homemade chalk paint dried extremely quickly. You can see the wetter spots and this is after the first coat which covered very well over that hot pink/purple. After the 2nd coat had dried, I did a little distressing, sealing it with Folk Art's Clear Wax.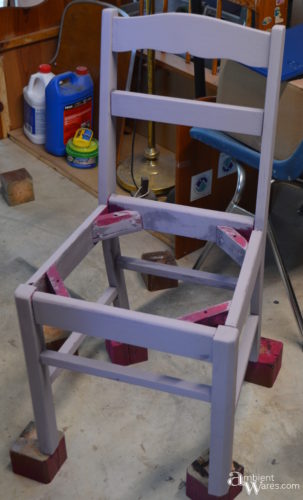 For the seat, I used a 1″ thick piece of foam and I already had batting which I layered on top of the foam.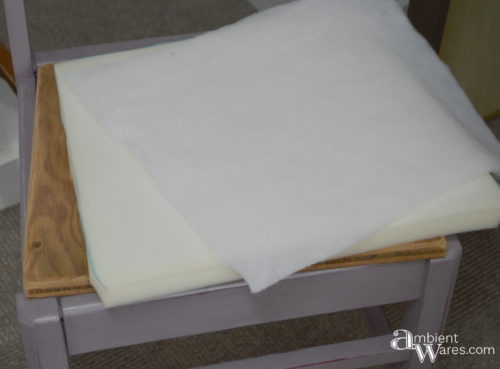 Deciding on fabric was hard. Looking through my stash, I found they either didn't match well or the ones matching, were merely scraps. I went to sales and thrift stores but, didn't come across anything I liked.
One day I pulled out a skirt I loved, yet never did fit well. I figured I'd donate it right back to the store I got it from. At some point though, I thought about that purple chair. This might just work.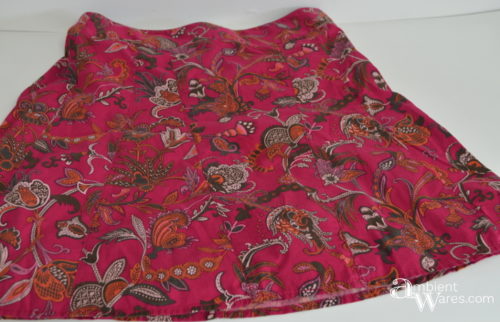 I laid the seat form on top of the fabric, making sure the seams were even, and cut.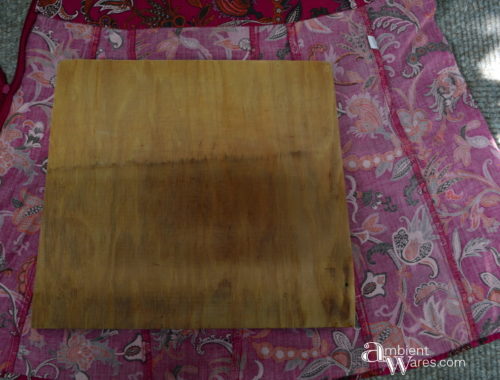 I only laid the wood down when I cut the fabric. I completely forgot to add the foam and batting and was afraid I hadn't cut enough fabric to wrap around and staple. Luckily, it all worked out.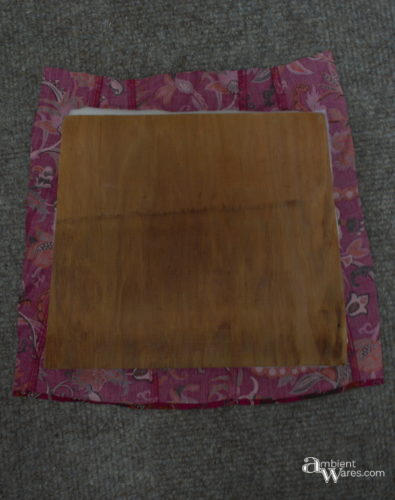 Here's our trusty stapler we got from Harbor Freight. FYI it's much cheaper at Harbor Freight than it is on Amazon. We read up on it before purchasing and it seemed to have good reviews overall.
The one thing which can be a little daunting is it does not have a safety. One of our air nailers, for example, has a piece on the tip where the nails come out only when the tip is pushing on a surface. If the piece is not pushed in, the nail gun will not work.
This stapler however, does not. You have to be safe, smart, and aware at all times. Other than those crazy safety bits, it works awesome and I love it.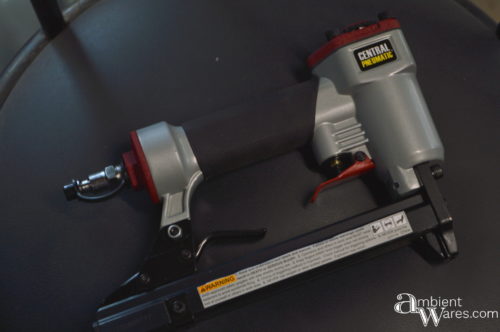 Pulling the fabric taut, I started by stapling the center of each side, working my way out to the corners. Each corner was tricky for different reasons. I just went into it as if I were wrapping the ends of a present.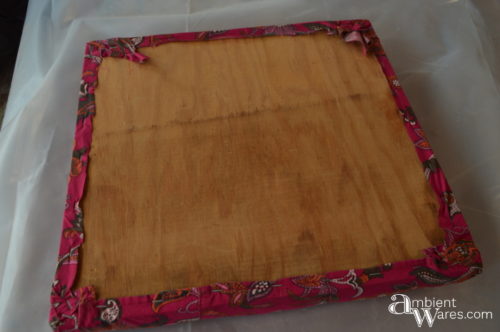 Afterwards, the seat was screwed to the frame from underneath. I'm happy to have saved this little one and I love how the seams from the skirt add to the look. Did I do right by choosing the skirt fabric?