Question: What happens when you update something potentially worth anywhere from $15 to $1000?

Answer: I don't know yet.
I usually look up items on-line before I get to refurbishing something; just in case I actually come across an extremely valuable piece. Thanks a lot Antiques Roadshow.
This time, I picked up a beautiful old Mid Century Modern Record Holder (or is it a magazine rack?) and painted it the very next day. I then got the bright idea of looking it up mainly because I wanted to make sure I priced it right before I sold it.

Here's what I found:
The first two images I came across that matched my record holder were on Etsy which indicated they'd already sold and I couldn't find a price.
I came across this promising record holder which immediately led to heart palpitations. They're asking over $1,000 for it!!! I learned it was French and from the 1940's. I laughed thinking, that's ridiculous.
I found another which was much less jarring yet sold for over $100, still making me scratch my head. I learned it was by Ernest Sohn.
Then I found one for $15.00 plus shipping. What the?
I guess what I'm saying is, the Internet is confusing and the damage is done.
Updated Mid Century Modern Record Holder
Originally this old record holder or magazine rack was a dull gold, worn away over time, now revealing a silver color. The corners and joints showed signs of rust. It's most likely made of steel and offers a good solid weight. Good bones they say.
Please know this post includes some affiliate links. If you click on a link and make a purchase, I receive a small commission with no extra cost to you. Thank you. Click here for my full disclosure.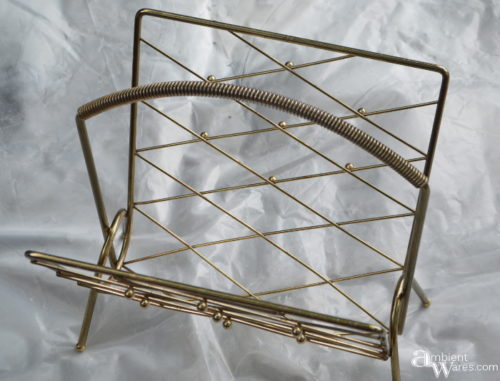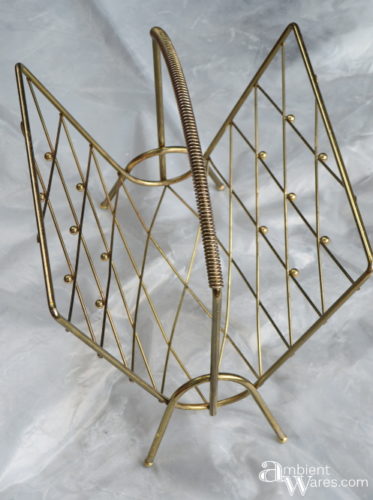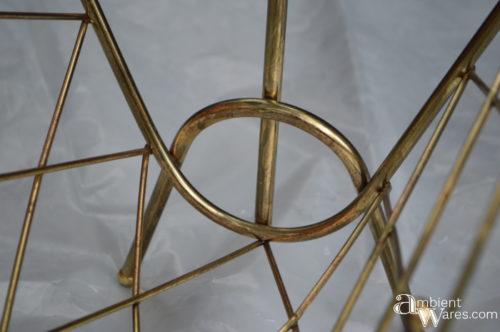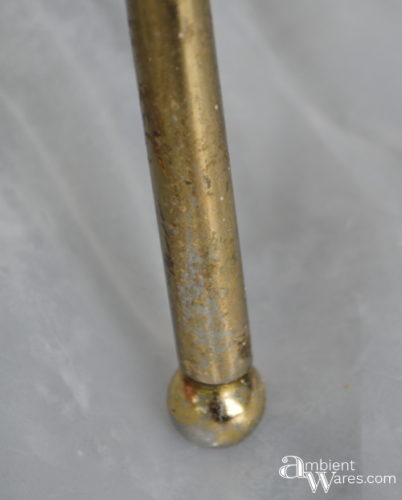 I used a fine grit sanding block along with a piece of 220 grit paper to get in the tight corners and joints. Nothing too harsh, just to scuff it up.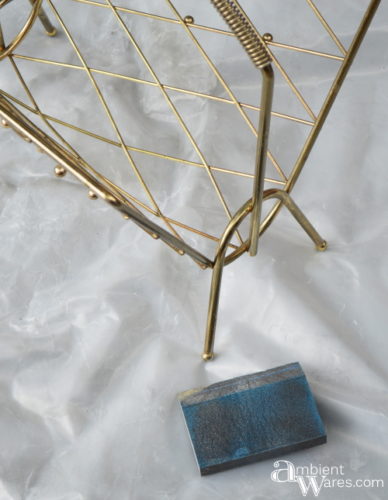 Taping
off the handle only, I painted with
rusty metal primer
. Even though it wasn't horribly rusty overall, this is what was on hand. The color looks just like the cap which looks like rust.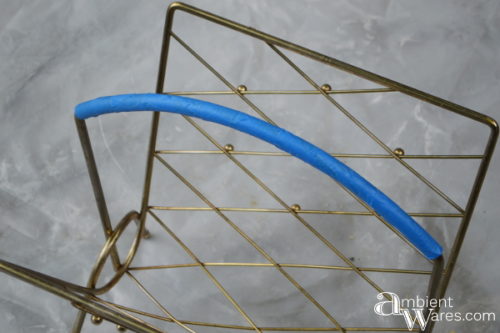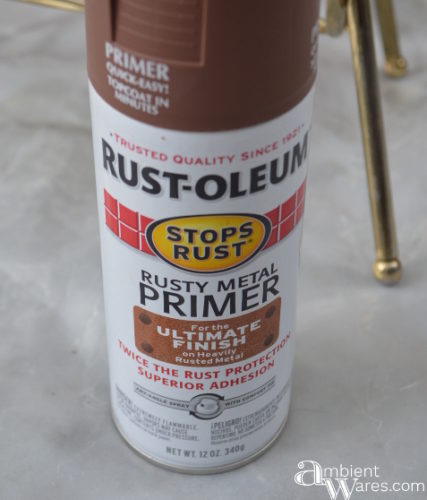 After 2 coats of primer, it got multiple coats of key lime green color in gloss. I only say multiple coats because there are so many nooks and crannies, I basically did touch up spurts of paint numerous times.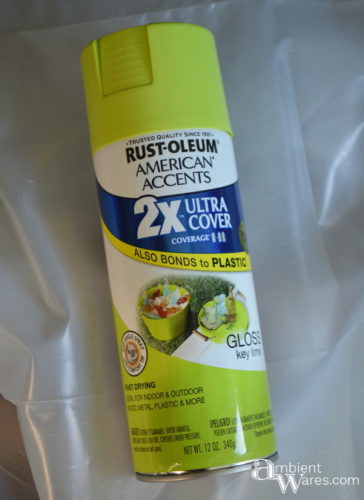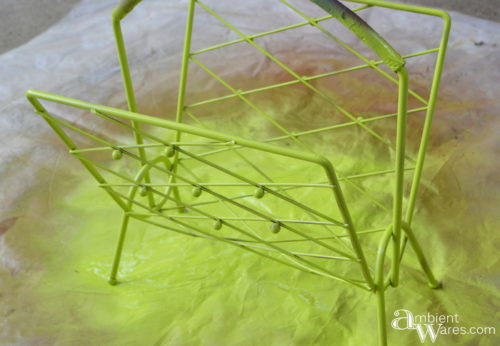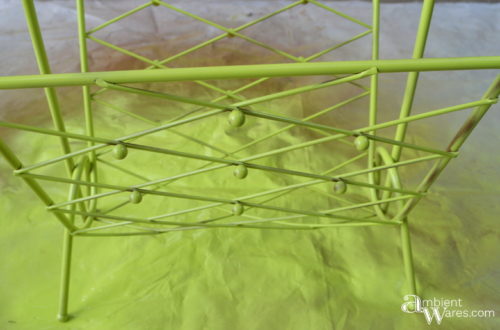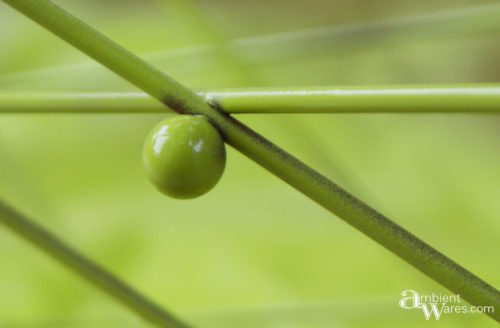 Once dried, I took the tape off only to realize I hadn't covered everything (mainly underneath) plus, the bottom of the feet weren't hit at all. I eventually flipped it over, re-taped and finished it up.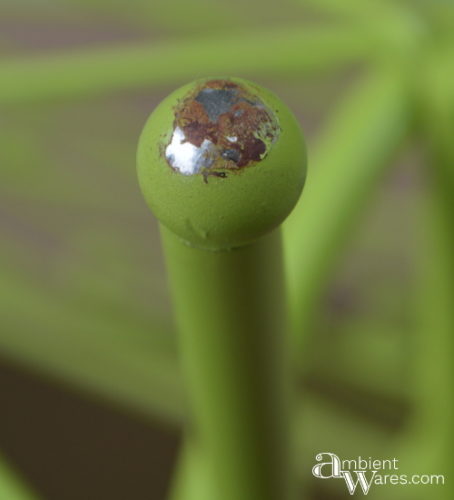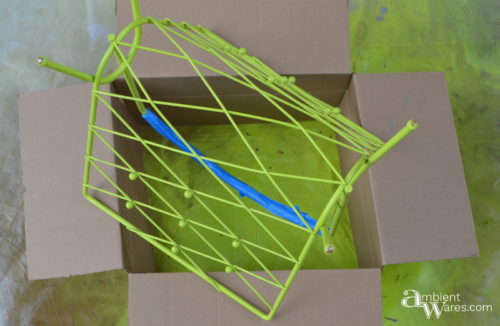 Finally I gave it a couple coats of KRYLON's Crystal Glaze. I don't really use KRYLON for the most part but, again, I had it in my stash. You can't really tell a difference but, I feel better having  another couple layers of protection.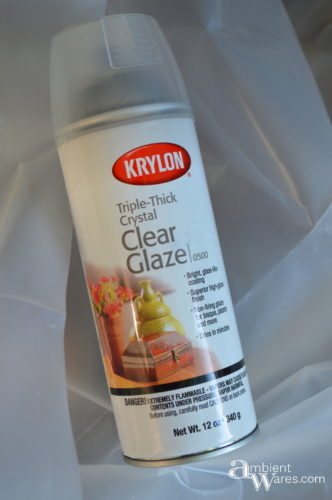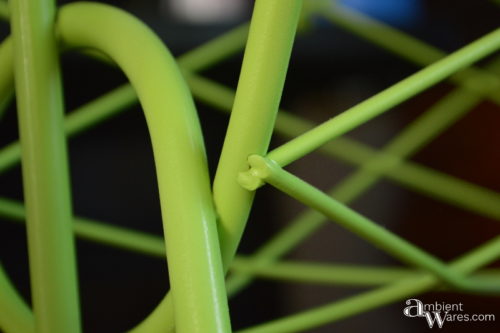 It might not be worth a ton of green now but, what it lacks in dolla bills, it makes up for in style and color, no?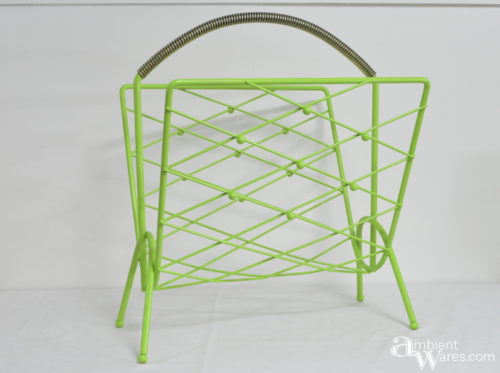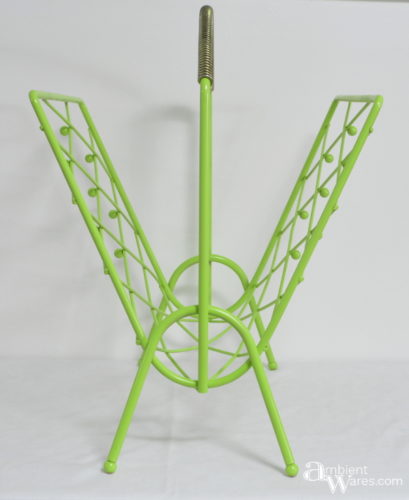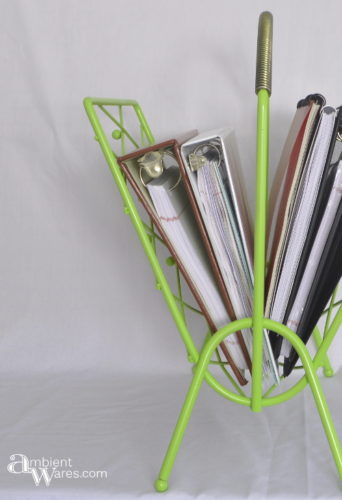 Maybe imagine some more color coordinated pillows than these.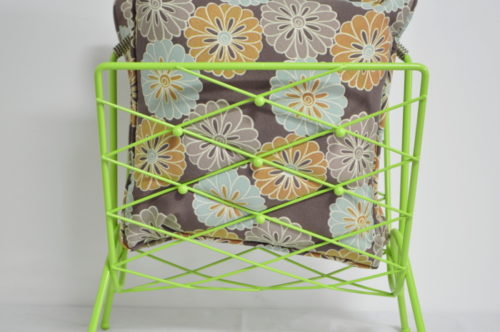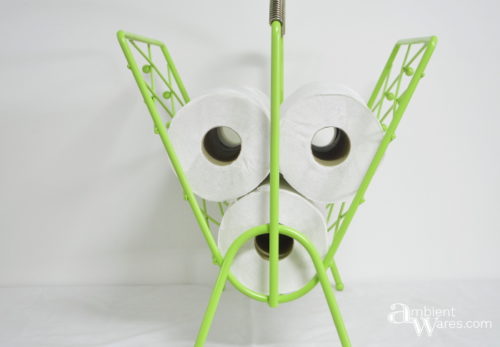 Sad to say this is our record collection. I had to keep the Smurfs record from childhood.