Being obsessed with making lamps like the mid century fan and the candle holder turned lamp, we have an array of parts to choose from. Sometimes those parts and pieces become lamps, other times they don't. Take this old lamp base for example..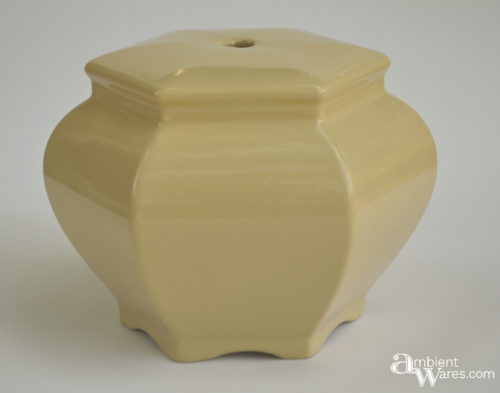 I knew I wanted to paint it whenever the day came for it to become a lamp. I did not know however, it would never become a lamp. I looked at it one day and saw a pumpkin. I know, just say you see it too.
Please know some links in this post are affiliate links. If you click on a link and make a purchase, I receive a small commission with no extra cost to you. Thank you. Click here for my full disclosure.
Re-purposed "Pumpkin" From an Old Lamp Base
Materials I used

Old lamp base
Blue Spray Paint (although I got mine at Walmart for under $4.00)
Finial
Threaded Nut/Bolt
Flat washer
1 1/2″ chip brush (similar to these)
Burlap fabric
Clip art of squash leaves

–

I did need to shrink the image down to 75% but, it will vary based on your needs
Embroidery Thread (similar to these)
Thick needle
Now, I could have easily kept the color the same since it's in the orange family but, I really wanted something fresher and decided to paint it blue; a beautiful pale, pastel blue. Three coats of spray paint later and it was done.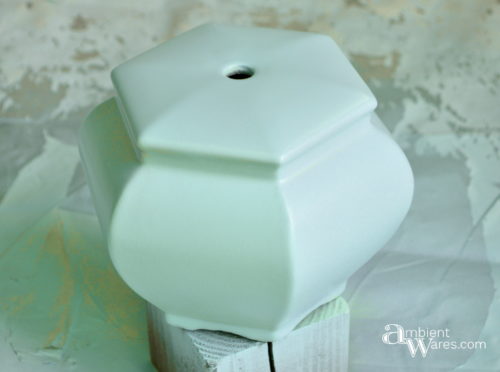 I rifled through our 1,000 drawers of various nuts and bolts looking for something to use as the pumpkin stem and tried a few types but, I wasn't really diggin' 'em. Then I thought of finials. Again, with our stash of lamp parts, I knew we had a few. So, I settled on this finial and two other parts I found. I slipped the washer over the bolt and slid the bolt through the top screwing the finial on.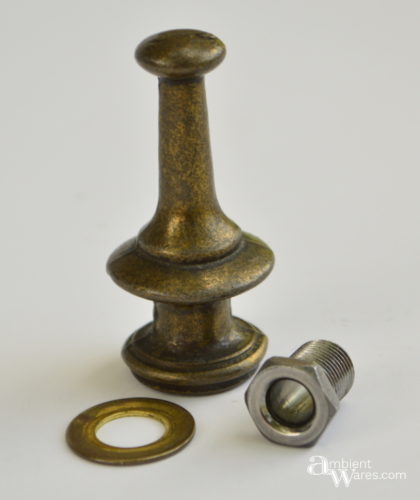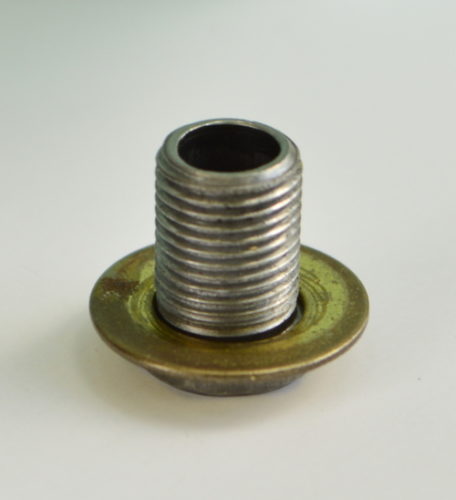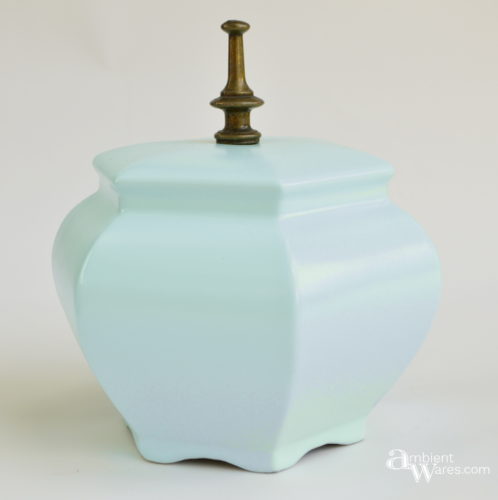 I honestly thought about stopping here and while I think it's gorgeous, I thought it was lacking. I broke out the
Mod Podge
and some burlap fabric in order to make little cutouts of squash leaves.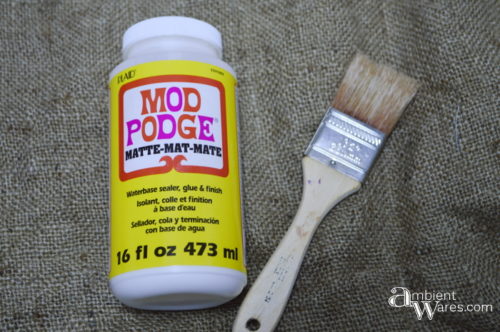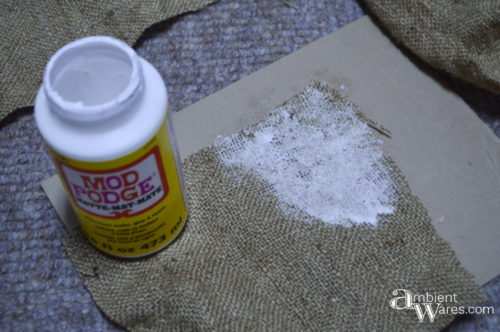 After the Mod Podge had dried, I cut out a little square only slightly bigger than the leaf and cut around it.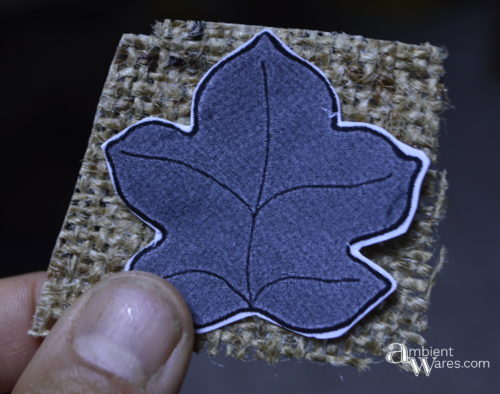 Then, with some pastel green embroidery thread and a larger needle, I poked through each leaf and tied them around the finial.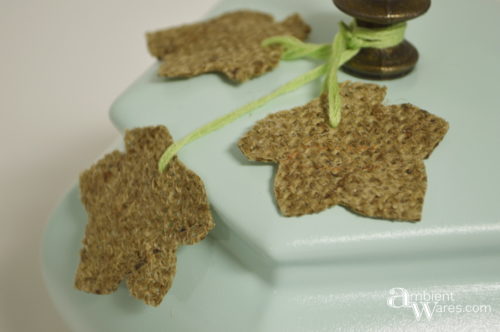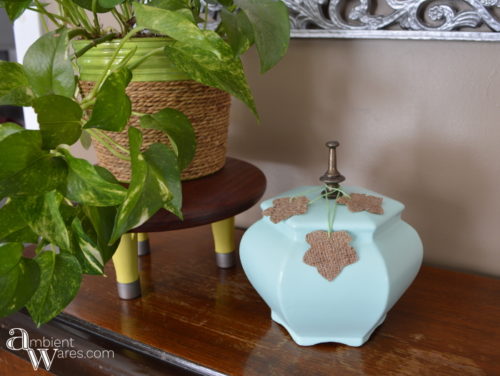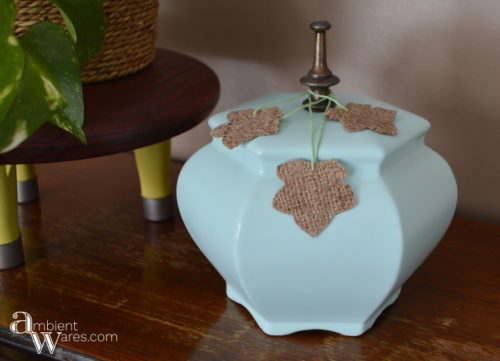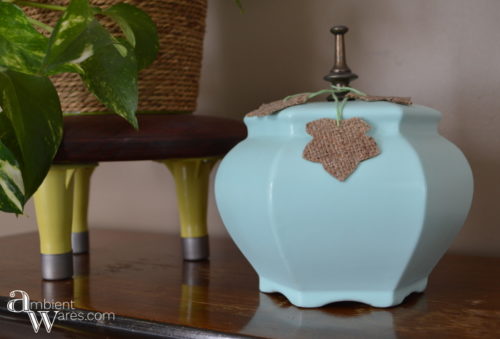 The leaves aren't permanent so I could trade them out with something else if I choose. Heck, I could even turn it back into a lamp. I'm really liking what I see on-line with the more pastel fall decor along with other non-traditional ways of decorating and I think this fulfills that. Are you a traditional decorator or do you like what's considered non-traditional?