I'm pretty sure I've said before I don't really feel like I have a home decor style. My house, while it does seem to have a look, I just don't know what the look is. Oh well, I like what I like and that's really all that matters right? The boho style is one I find interesting and would love to somehow incorporate into our home decor and I'm thinking walls. Adding some boho chic style to the walls would be a great first step. If you like the bohemian look too, here's 5 DIYs and ideas to help add a little bit of it to your home.
Discarded Cabinets to Boho Chic Buffet by Find It Fix It or Build It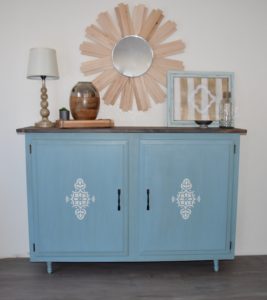 EASY Boho Yarn Wall Hanging Tutorial by Live From Julie's House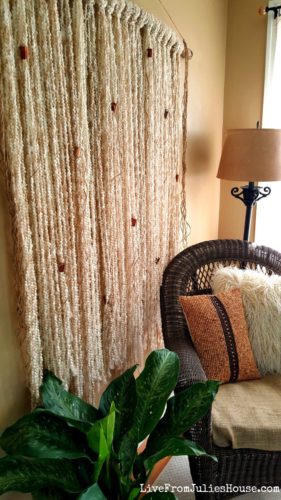 DIY Boho Moroccan Pillow by Made In A Day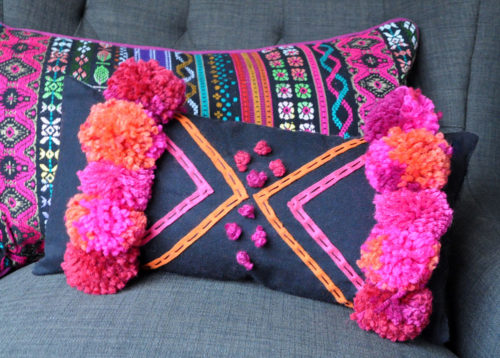 Thrifted Moroccan Styled Candle Holder Into Simple Lamp by Ambient Wares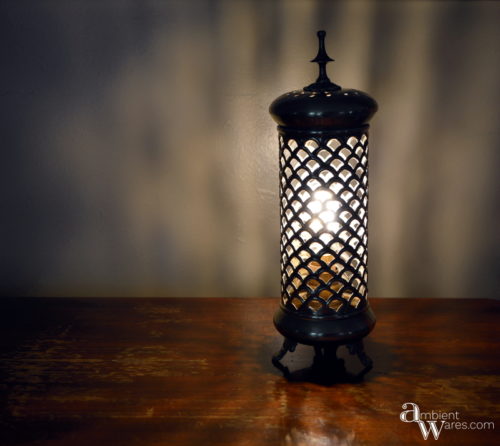 Gorgeous Eclectic-Boho Style Foyer by Little Brags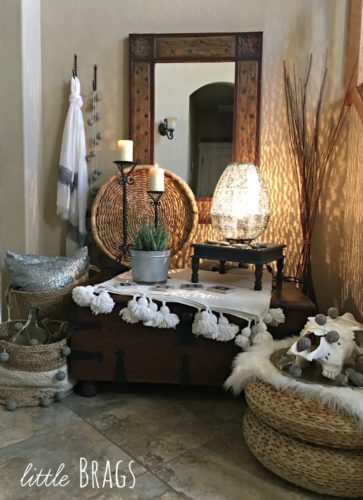 Click Image Below To PIN!