I've got a lot of mirrors in our small home and I do believe it gives the feeling of being a bit more open and spacious. This mirror I got from my mom because my parents seem to always be decluttering therefore making my home more cluttered.
Have I mentioned I'm an organized and minimalistic person at heart? You wouldn't know it from the look of my basement, garage, and sometimes my dining room table but, it's a bear to deal with when I need to be creative so I don't lose my mind but, need an organized, clean, uncluttered space so I don't lose my mind. What a balancing act.

If you saw my favorite at a couple of Funtastic Friday's ago, it was 2 egg shaped frames painted in beautiful bright colors. It got me thinking about this oval shaped mirror. My original plan for it did not turn out as I'd hoped and I ended up giving it a simple spring like makeover with some pastels.
Please know some links in this post are affiliate links. If you click on a link and make a purchase, I receive a small commission with no extra cost to you. Thank you. Click here for my full disclosure.
This is what it looked like when I got it.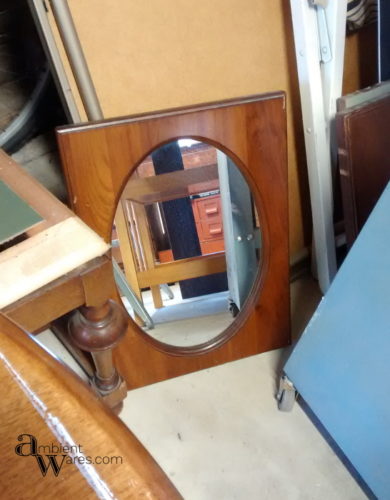 Then after months and months in the garage, it gathered a bit of dust.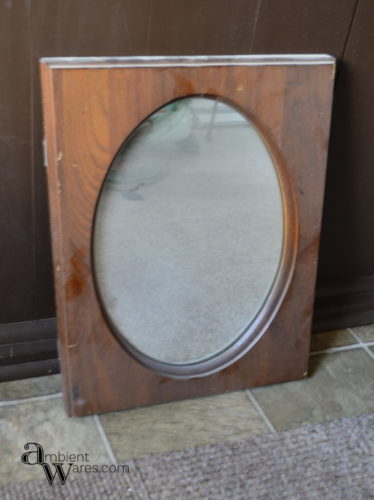 I cleaned it up and filled some tiny divots. I then started
it off. I didn't remove the backing since it was generously glued and I could foresee broken pieces in my future and if you've ever painted a mirror without removing the back, you know the unpainted wood will reflect back onto the mirror if that makes sense.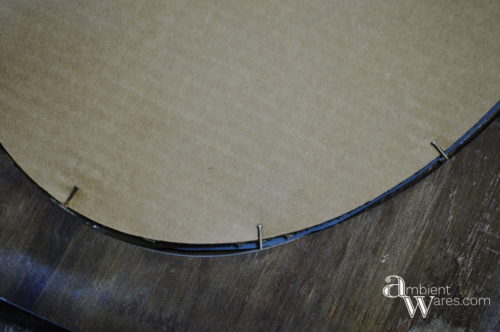 I pushed he tape under the frame with a putty knife.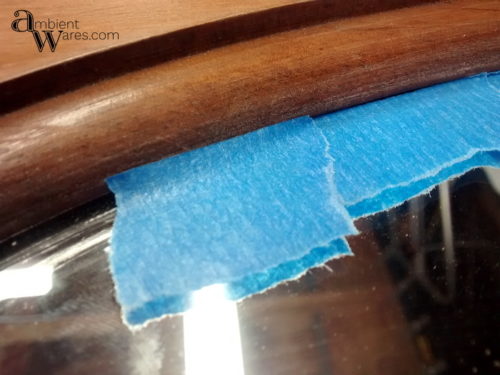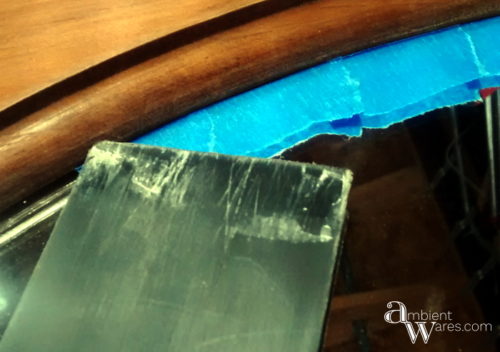 I then taped off the rest of the mirror and
.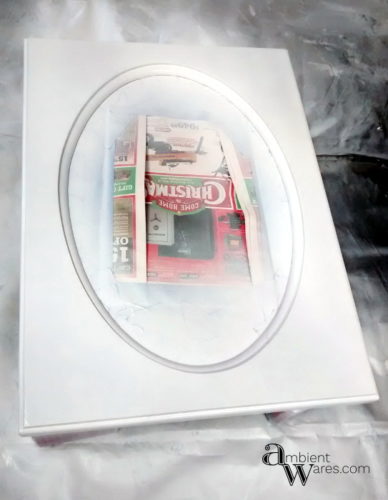 I really wanted to enhance it's "egg"ness by drawing an oval shape around the mirror about an inch away and filling it with designs you decorate easter eggs with. The mistake I made was doing it at all freehand. Honestly, I went into it with no real plan. It was a mess. I used a sharpie and my line was wobbly and ridiculous.
OKaaaay, I'll just hand paint with some acrylics within and over the line. That was a mistake too because I already proved I don't have a steady hand so why would this be any different? It wasn't.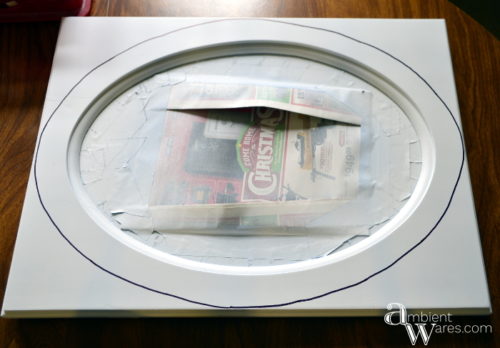 I didn't get a picture of how I'd painted it but, I've got one even better for ya. What it looks like when you soak a cotton ball in acetone and rub off the paint. It was seriously some bad judgment but, I didn't want to waste an entire can of spray paint trying to cover it.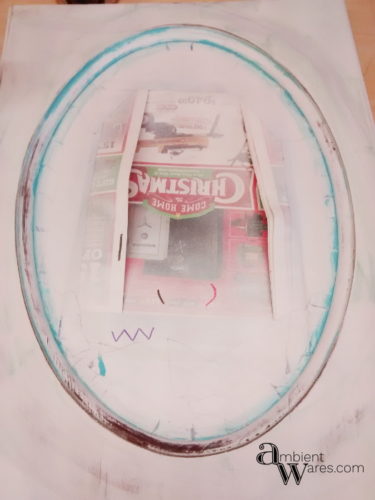 Recently, we found a new thrift store in a town that isn't far away at all but, we never make the trek. However, I had no idea there was a junker's heaven type store there so now I'm happy to know it will not be a wasted trip from here on out. I picked up a couple of tester paints when we were there. One is a mustard-y yellow and the other a blue so pale it almost looks white.
I taped across the mirror (a few days after I'd spray painted it) creating "quadrants". Where the tape was, the white would remain. I
on two coats of paint each.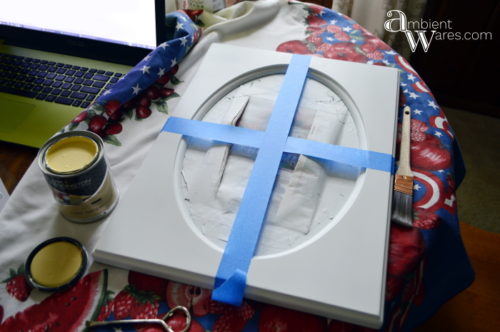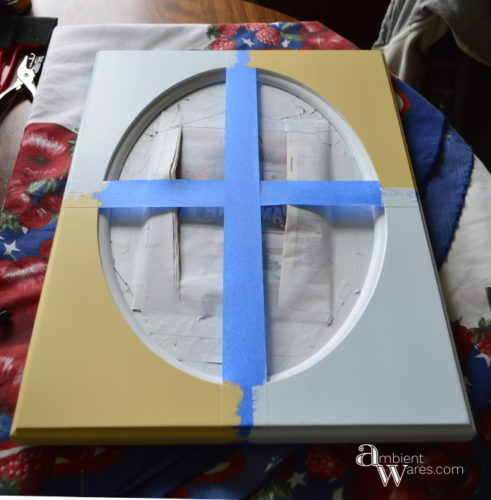 If you get up close and personal with it you can see two things. #1, just how pale that blue is. #2, the underside of the frame at the edge is dark. If I'd removed the backing and painted it white, you wouldn't see the darkness.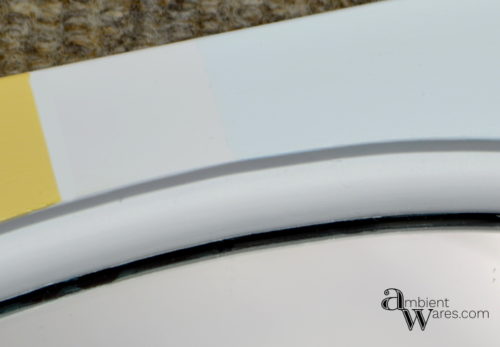 That's all folks!
As I mentioned earlier, we've got a lot of mirrors in the house so I moved it around to a few places to find where it fits best. I still haven't decided!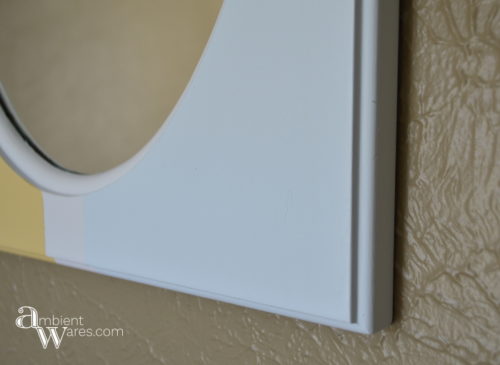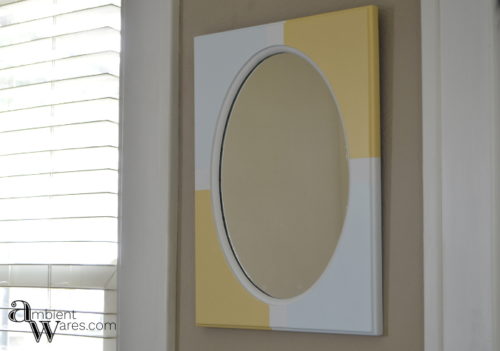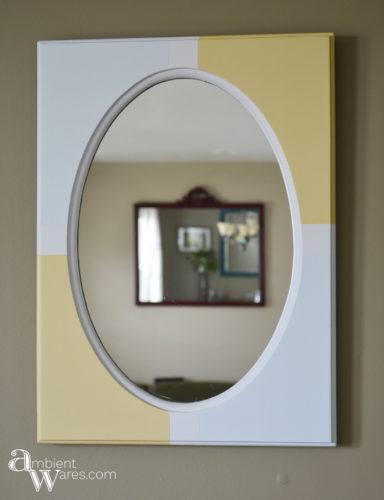 Do you see the mirror, within a mirror, within a mirror?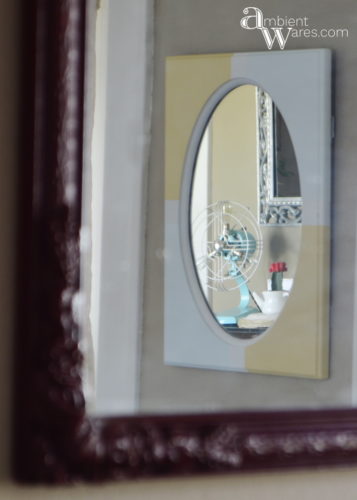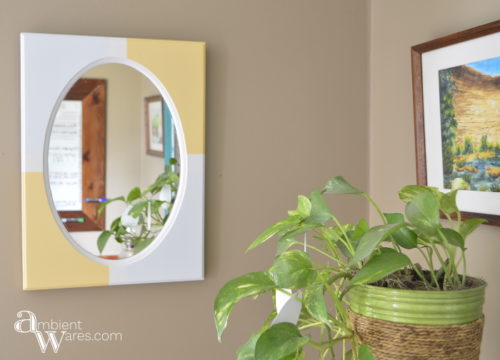 Click the image below to PIN!