I'm not really a collector of anything other than projects I never seem to get around to completing. I'm sure you understand. However, if I was a collector, it would most likely be of miniature cuteness of all kinds. No discrimination here. If it's small, I'll most likely love it. Just not enough to keep it. While I can't say I collect birds, I have a whopping 6 bird figurines hanging out in my "chandelier" so to me, I have a collection.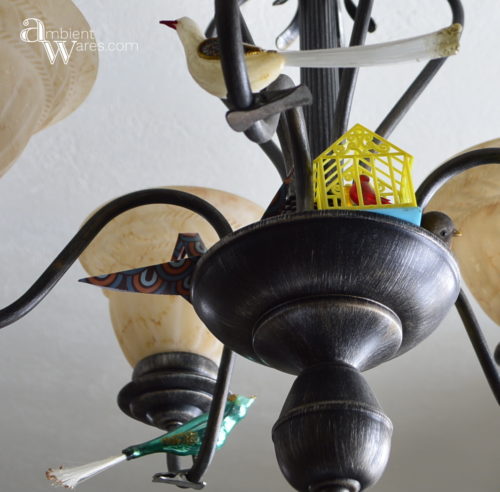 My two favorites are a couple of metal vintage birds that are actually Christmas ornaments. They're just perfect for my Spring basket!
Please know some links in this post are affiliate links. If you click on a link and make a purchase, I receive a small commission with no extra cost to you. Thank you. Click here for my full disclosure.
Materials I used
Small Basket
Blue Spray Paint
Pencil
Scissors
(similar to this)
Sandpaper
Foam Paintbrush
Faux Branches/Twigs
Faux Flowers
Hot Glue Gun
Glue Sticks
I painted the basket in a light blue color same as on the wagon and lamp base, giving it a few coats. With the basket's weave, I didn't worry about getting into all the nooks and crannies.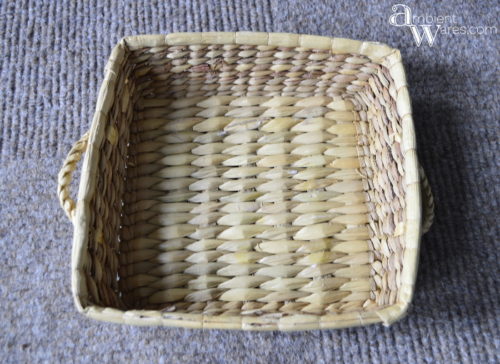 I have a bunch of various sized wooden craft sticks. The sticks, that look like popsicle sticks, are definitely not as thick and are pretty flimsy but, work perfectly to make a little white picket fence. They can also be snipped with scissors so long as you cut them slowly and firmly. The longer ones are sturdy and square shaped, not round.
I cut the two longer sticks/dowels down to size using a
saw blade and it is SHARP. I also cut it on top of some scrap wood so I didn't ruin the table. We've talked about our favorite small DIY tools before and this is definitely one of them.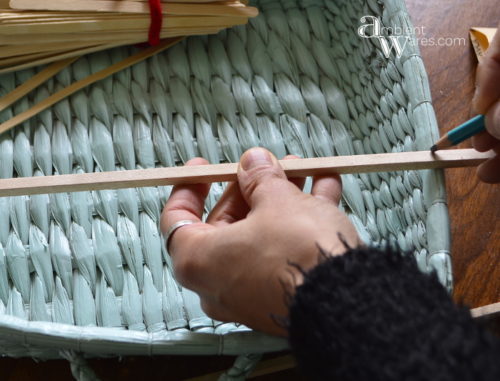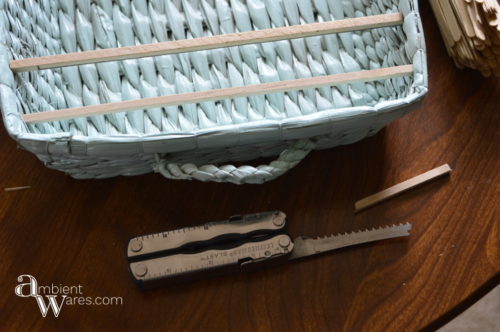 Then I just laid the smaller sticks across the longer sticks to eyeball where I should cut them. I just used scissors for these. I did sand the sticks a bit if there were any splinters.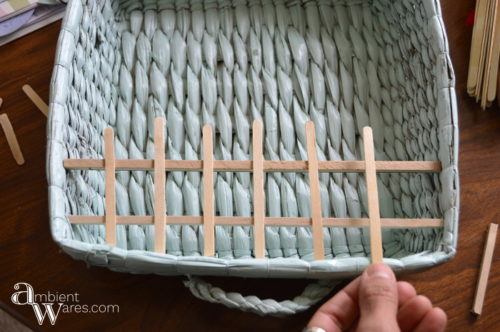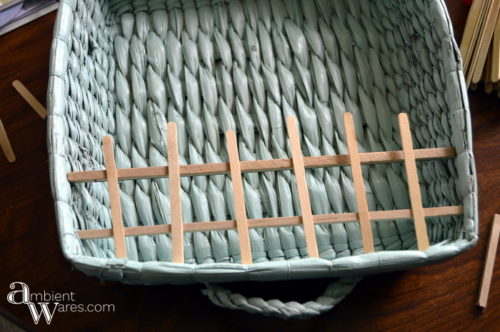 I removed all the craft sticks and painted them white.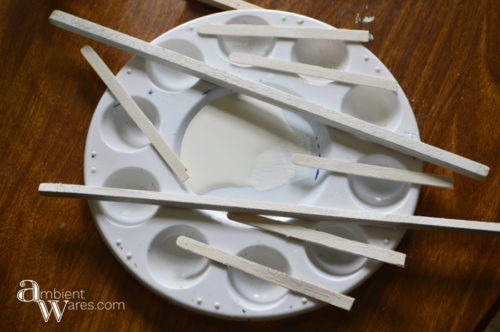 Once dry, I began gluing.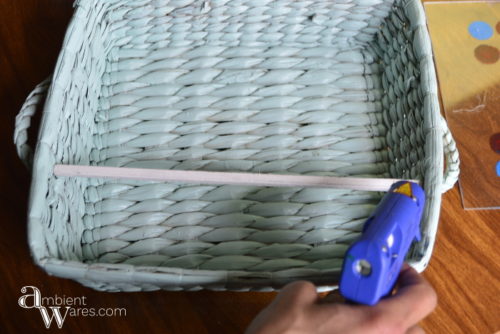 I've had this faux twig in my stash and it's about a foot tall so I cut it down to size to create a tree from the top of the basket to the bottom. I also had some faux dollar store violets I glued to the tree. Of course, real branches could be used.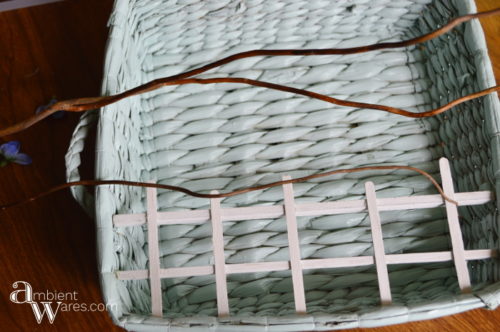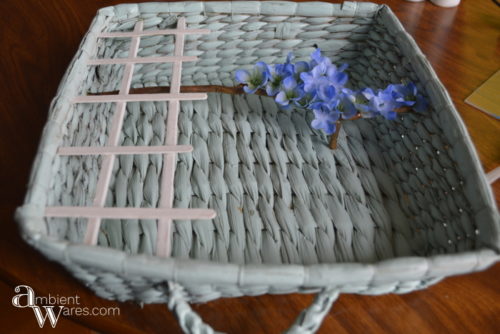 For stability I also glued a smaller piece perpendicular to the tree. It's the perfect perch for one of the birdies.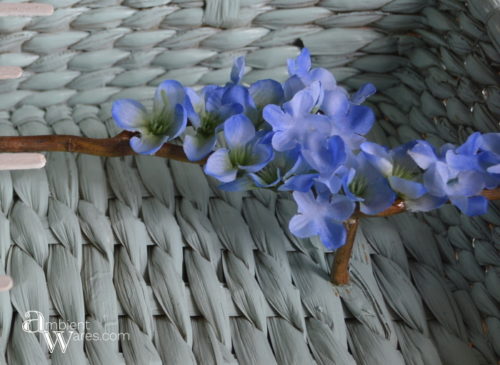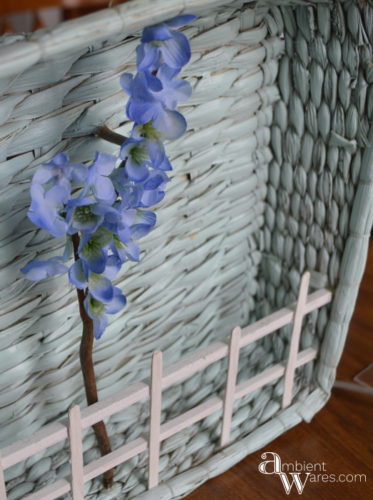 Then I simply clamped the birds in, stood back and smiled. I debated on adding more but, I like the minimalistic approach. What would you add to it?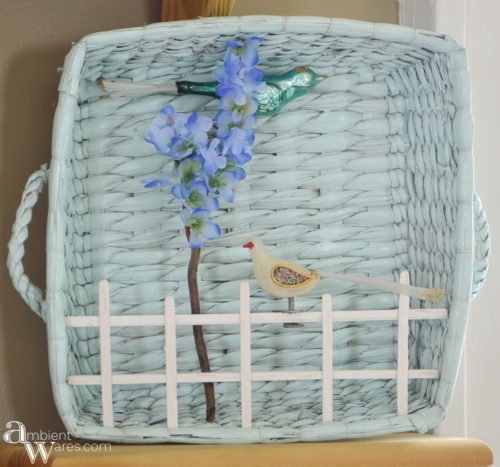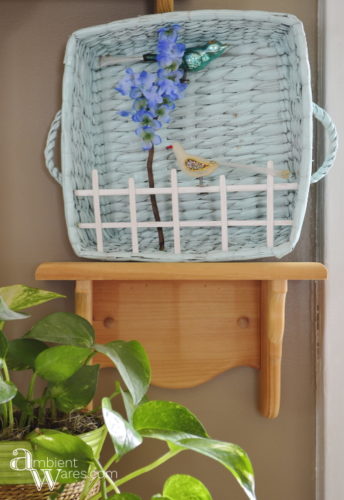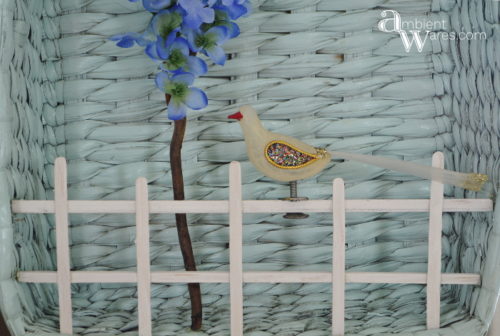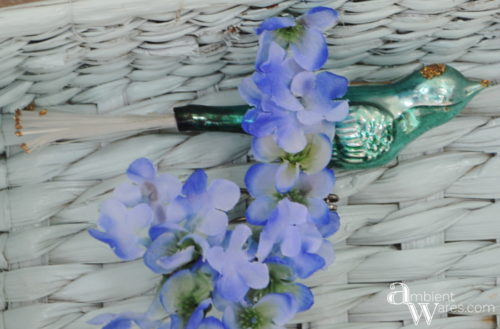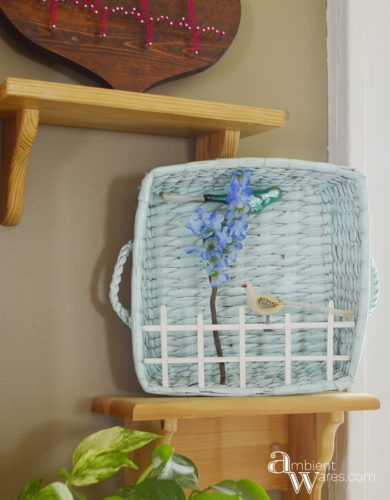 Click image below to PIN!