Do you know what's really nice about those old stand up ashtray bases? They seem to be the perfect specimens for re-purposing into quirky, beautiful, and unique table lamps. I've seen old ones of all shapes, sizes, and materials, especially at auctions and I wonder if people have similar ideas because they always tend to sell for much higher than I would ever pay for one. Either that or they smoke.
This one, I'd received from my dad because he knows we'll use just about anything to make something else. It's just the base and this is probably what it looked like before. We're pretty sure it's cast aluminum and it has a decent weight to it. It didn't have the top part and he'd already sandblasted it.
Sandblasting is just what it sounds like…he blasted it with sand. For this in particular, it was to clean up the surface using sand and an air compressor. Needless to say, it's the best thing you could ever wish for. It removes every.single.thing. I need to learn how to do this. Although it's funny, especially since the original was indeed black because we ended up painting it black again.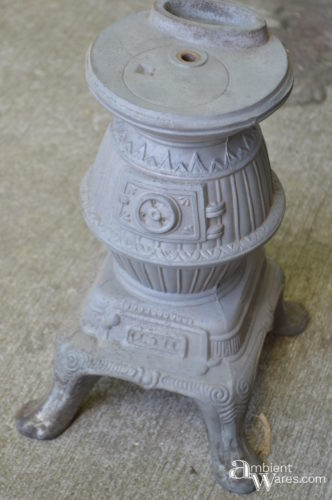 ---
Please know this post includes some affiliate links. If you click on a link and make a purchase, I receive a small commission with no extra cost to you. Click here for my full disclosure.
---
We've made quite a few lamps before, including this one so we were totally prepared to manipulate the base in some way in order for the lamp parts to fit. To our surprise the existing threaded hole fit the future lamp's threaded pipe (1/8IPS) perfectly.
We ended up finding out that this could have already been a lamp since apparently there were little pot bellied ashtrays and lamps floating around some time ago. So, we either changed an ashtray into a lamp. Or we made a lamp into a lamp. Not really sure.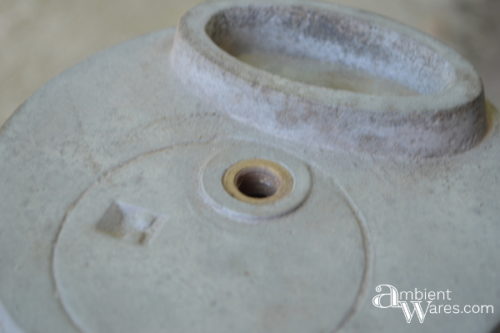 We have a ton of lamp parts. You name it, we most likely have it. We've even stolen from our own lamps because it had just the right thing as you'll see later.
First, we gathered everything we'd need to paint.
---
The base
Lamp Harp ~ stolen from a broken floor lamp we had.
Hollow tube (not always needed) to cover the threaded post the lamp cords would go through.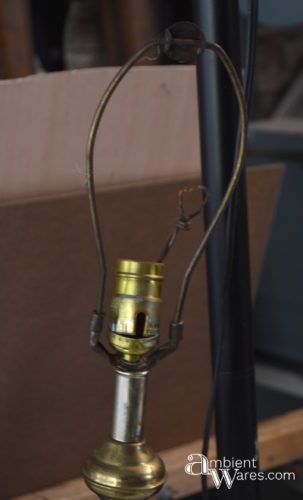 This planter's base came in handy for the hollow tube. See, we don't just steal from our lamps, we steal from our garden too! We've also seen the tops of these used to make lamp shades. Ideas continually churning.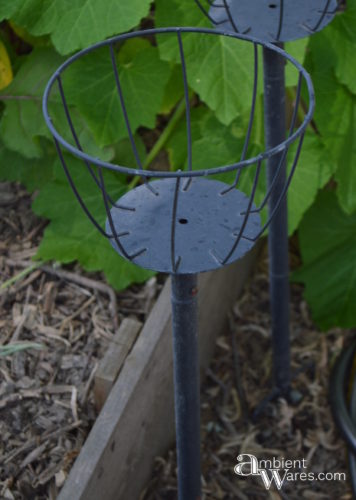 We first had to cut the hollow metal pipe to height using a pipe cutter similar to this. You turn the knob slightly to grip the pipe, spin it around a few times, tighten again and repeat until it comes apart. The rough edges can then be carefully sanded smooth.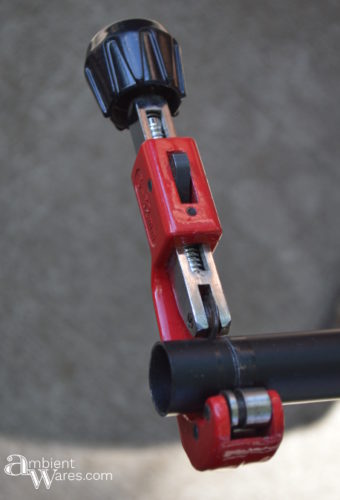 Everything used to make the lamp can be seen below except the lamp shade, bulb, 2 nuts, and Loctite Thread Lock.
Base
Lamp cord
Hollow tube (not always necessary)
Hollow threaded pipe (what the cord will feed through)
Lamp Socket
Lamp harp
Washers
Black ring to go at the base of the hollow tube. This was not needed but, made it look cleaner.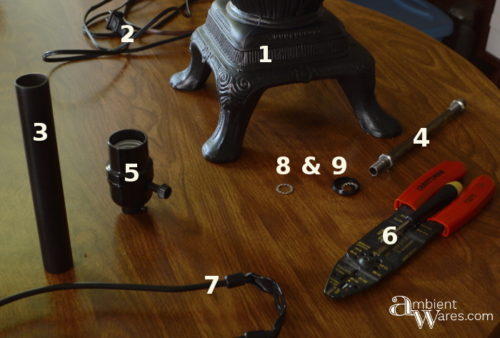 Here's a basic lamp assembly guide. It will vary based on what you're trying to achieve and just how creative you get with the types of materials you use.
ASSEMBLY
---
The black ring and one washer were set on top of the existing threaded opening.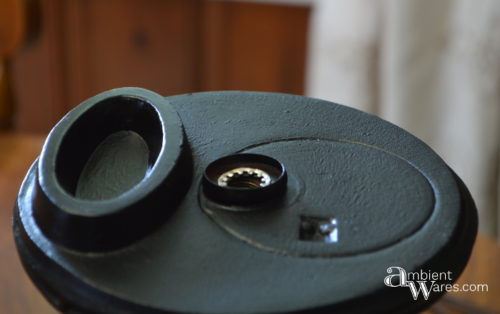 The threads on the pipe were coated with Loctite Thread Lock.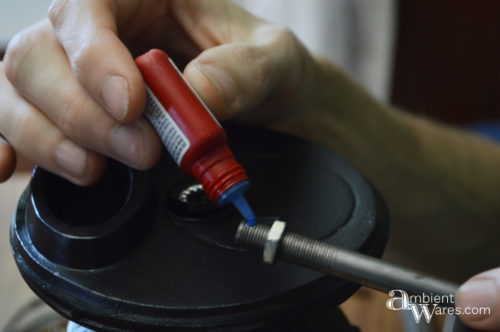 The pipe was immediately connected to the base and the nut tightened.
Save
Save
Save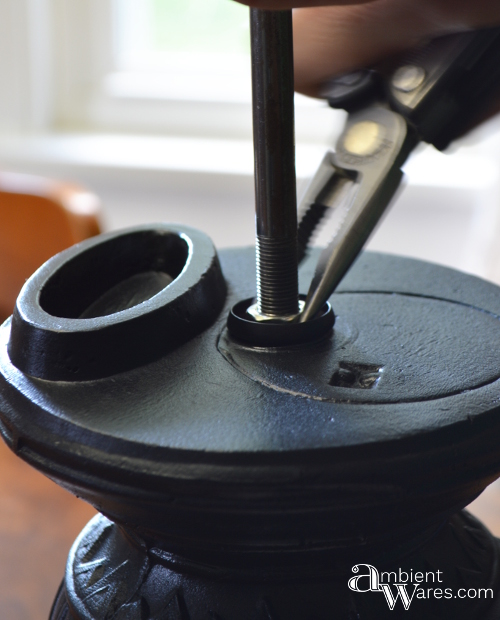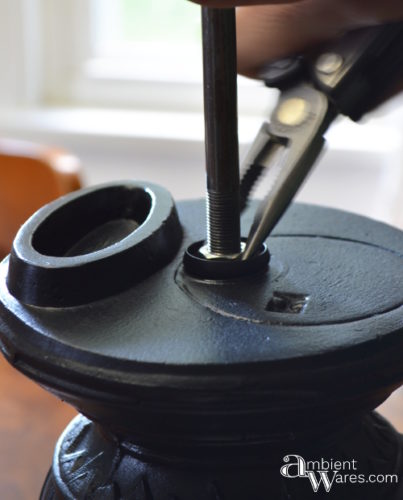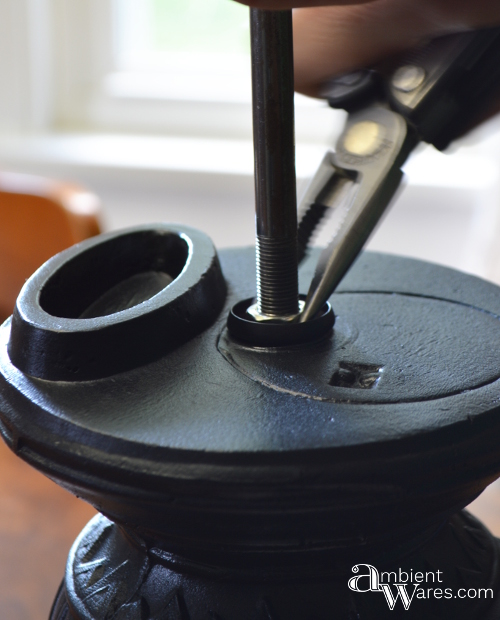 The hollow tube was placed over the pipe.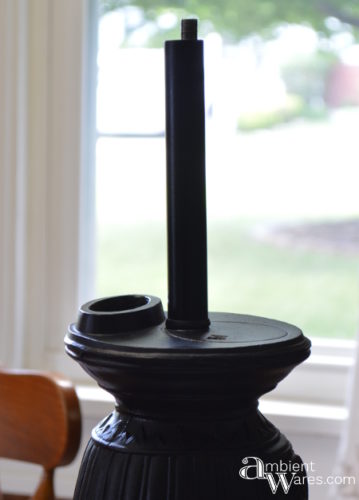 Next, came the lamp harp plus another washer then the 2nd nut.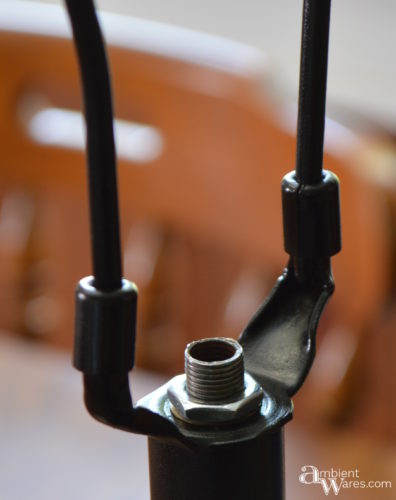 The bottom half of the socket was screwed onto the very top of the threaded pipe.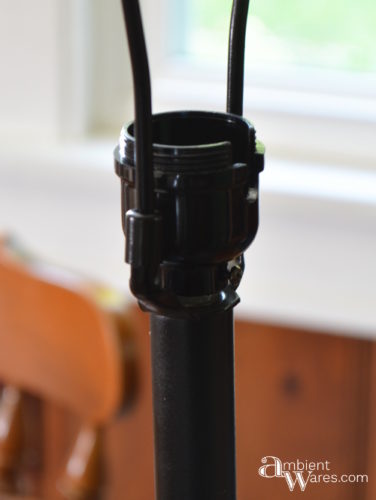 The lamp cord was fed up through the pipe from the base. It's as if this old ashtray stand was supposed to be a lamp instead.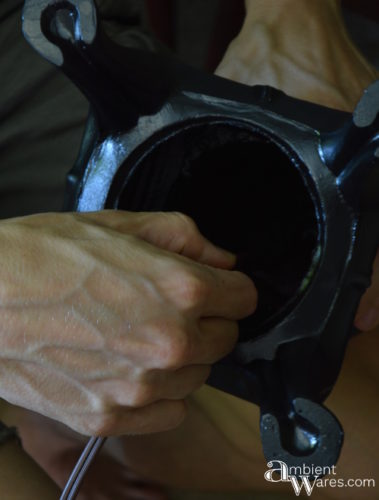 The cord was snipped and then split down the middle a couple of inches.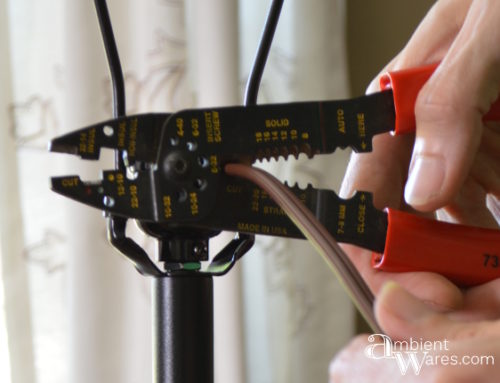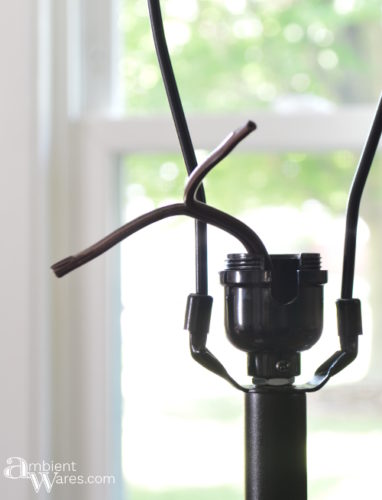 The very top portions of the wire insulation were stripped and the copper wrapped securely underneath the screws of the inner portion of the socket, which were tightened.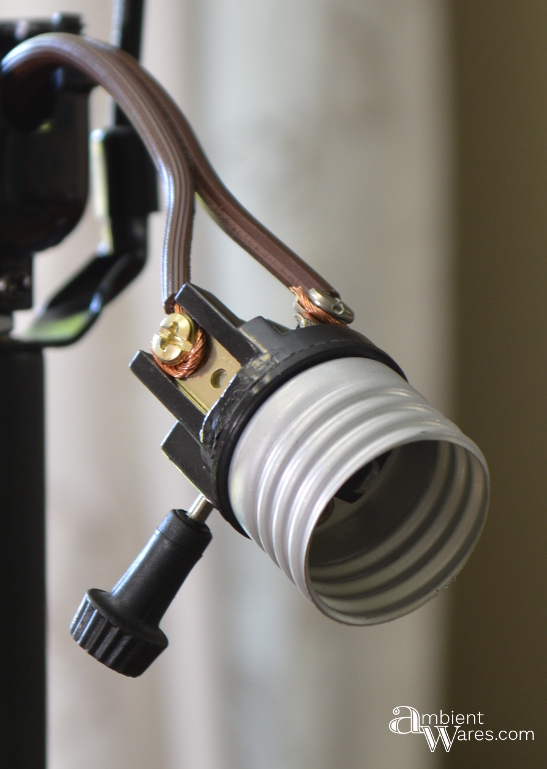 The inner and top pieces were screwed onto the bottom half of the socket.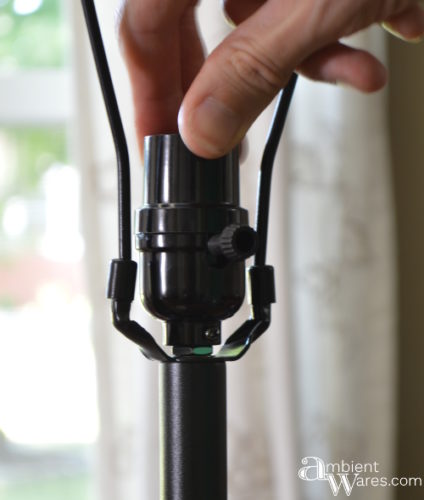 I know you know what a bulb looks like but, the joy felt when a lamp you made lights up makes you…well…light up too.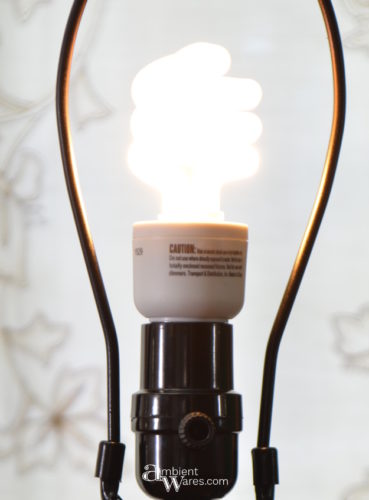 This is a lamp shade and finial from an actual working lamp in our house. I don't know why we have no qualms about stealing from other things we actually use but, it gives me an excuse to come up with a replacement shade for ours. It's a sickness I say. Have you stolen from something you use and made it a part of something else?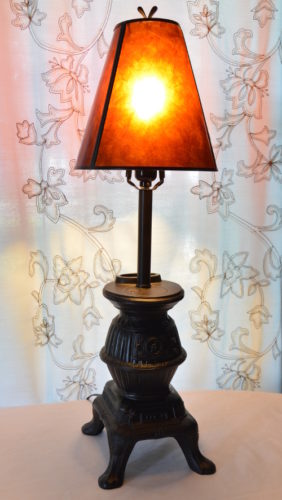 I understand if this little chubby pot bellied lamp isn't your style. It isn't really mine either but, when you make something new out of something old, something no one cares about to something you've taken care of, it's a beautiful thing regardless.
Don't worry, I'm not getting all PSA on you…the words just fit.
PINNY PLEASE!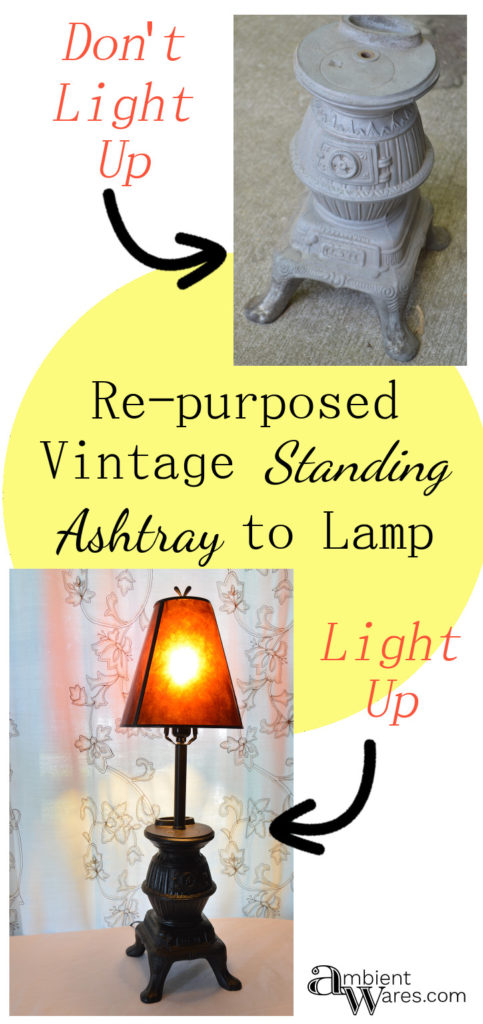 Save
Save
Save
Save
Save
Save
Save
Save
Save
Save
Save
Save
Save
Save
Save
Save
Save
Save
Save
Save
Save
Save
Save
Related ambient wares posts: