First of all, these 2 little DIY projects seem almost too silly to post about. Silly in the sense they aren't unique projects and they're extremely simple. Even though I feel this way, it doesn't mean someone might not take something from it, right?
I found these two frames without backer pieces. They did have the turn buttons though. Turn buttons are what hold backer pieces into a frame. They're plastic and ornate. The first project I finished a long time ago actually and just recently did something with the other frame so I thought why not write up a quick post about them.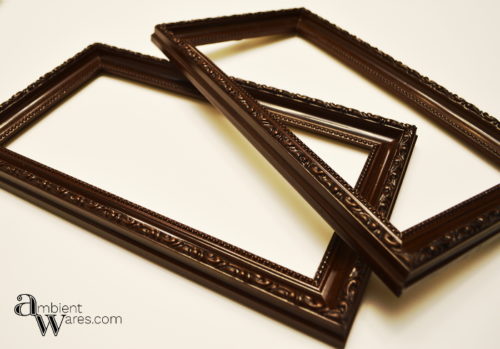 Please know some links in this post are affiliate links. If you click on a link and make a purchase, I may receive a small commission with no extra cost to you. Thank you. Click here for my full disclosure.
Framed Tile Art & Framed Magnetic Board
I painted both of them early on with 2 coats of Oatmeal chalk paint. I know chalk paints state you don't have to sand and since these were plastic, I didn't. Otherwise, I would totally prep.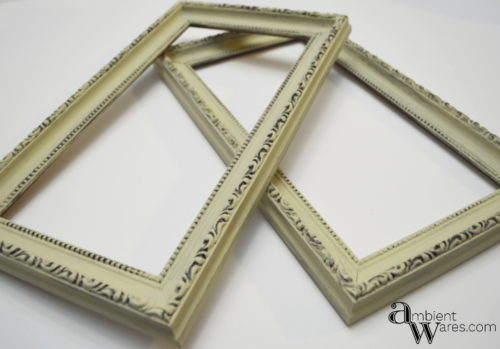 For the first frame makeover, I'd received a few tiles from my dad. I just fell in love with them and actually, so did Joe. They happened to fit perfectly within the width of the frame. I wondered how best I could insert them. Even with the turn buttons, I knew it wouldn't be a strong enough hold.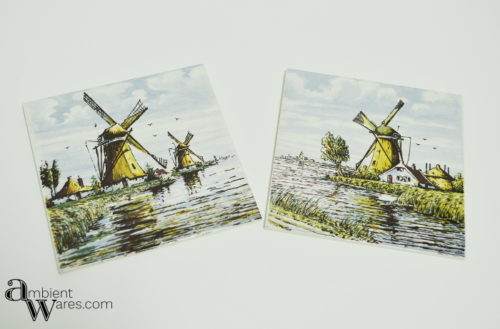 Then I thought about the clear sealant we'd bought when we built our organizer from an old refrigerator shelf. I just lined the outer edge with the clear sealant, wiping off the excess with a wet paper towel, and let it dry. I then installed the little turn buttons that hold the picture frame in as well as a sawtooth picture hanger and it was all done.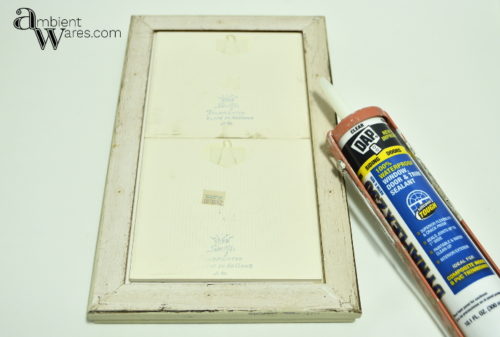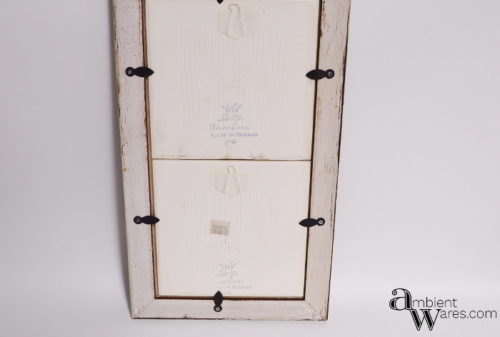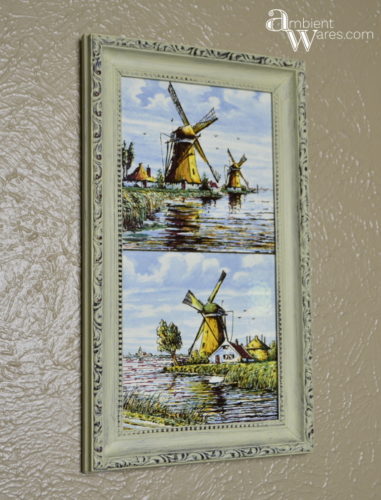 The other frame is a quick and simple project too. We'd purchased a metal gutter guard for when we turned the ceiling fixture into a table lamp. It was just perfect for the lamp. I put a pretty strong magnet on it to see if it was magnetic and it was so I figured I could cut it and insert it into the frame. At first, I thought I'd make it a jewelry holder but, I have like 3 pairs of earrings. I really need to get rid of the majority of my jewelry anyway since I rarely wear it.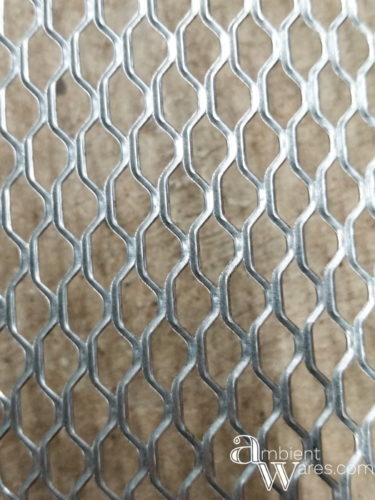 Width wise, the metal gutter guard fit perfectly. Easy peasy. So, I just had to cut the length down and used my Midwest tin snips. Do be careful because it can get sharp.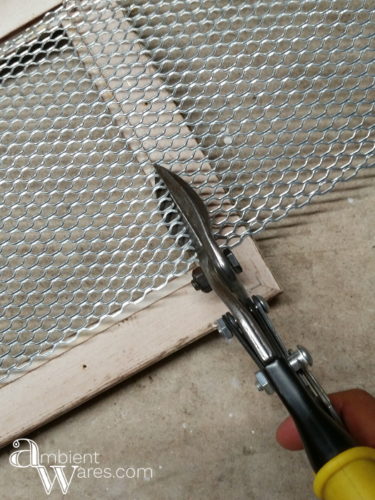 I then used a heavy duty contact adhesive to adhere the metal to the inside edge of the frame. Since it's been some time since I used it on the Cosco Stool Makeover, I can report it works well.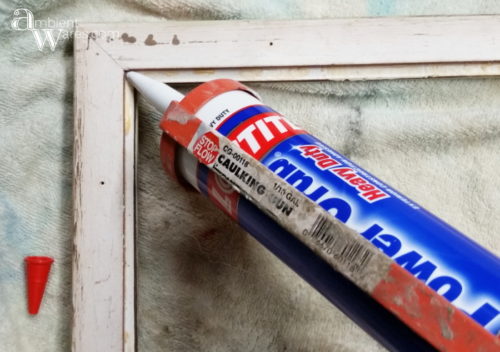 Then I weighed it down under some heavy stuff overnight.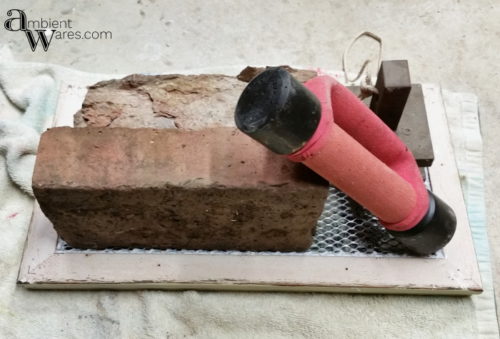 That's all she wrote, friends. Now I have a cute piece of wall decor using framed tile art in my bedroom and a small framed magnetic board in my kinda cramped office space. While not offering tons of space, I was able to hang a few of the most important notes I've received. You can also check out how I added a piece of wood to my metal mail organizer.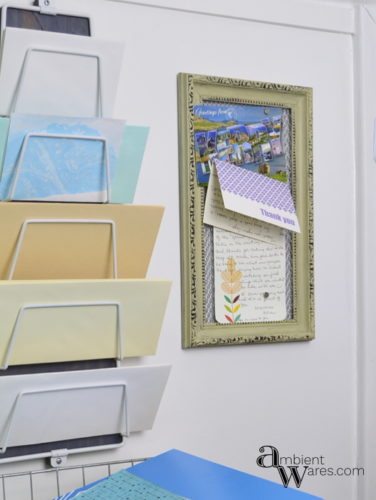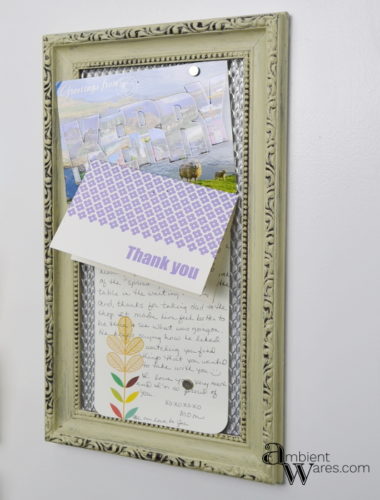 So, I do hope this sparked an idea for things you may have lying around the house that would look perfect if combined. I often find myself strolling through my house and garage trying to think of what I could glue together. When I finally come up with something no matter how simple, it makes me happy to know I'm finding use in something that was just collecting dust. As you look around, what do you have that you could join together?