How many of you have worked in an office where you have your name plate proudly displayed? Years ago I was gifted one by my boss but, it was just the plaque; no base. Well, I never did buy a base so I just leaned it on various things as I moved on, up, and out 😉
Not long ago my mom gave me her old name plate base and I knew I wanted it to be a chalkboard. I had only slightly different plans for it originally. Leave it to me to make a super easy project difficult. So, along the way, I scratched my original idea and started anew. It isn't bad, not wrong, just different.

The most important thing is, it's super easy!
---
Please know some links in this post are affiliate links. If you click on a link and make a purchase, I receive a small commission with no extra cost to you. Thank you. Click here for my full disclosure.
---
Materials I used:
Wooden name plate base
Pencil
Ruler
220 Sandpaper
Chalkboard Spray Paint
Chalk (same brand I have)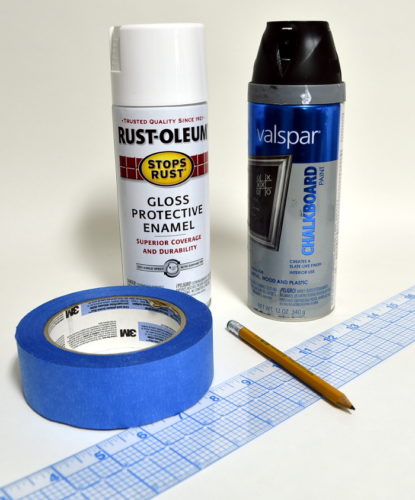 I removed the plaque with my mom's name and it came off super easy. Then I sanded it down a bit.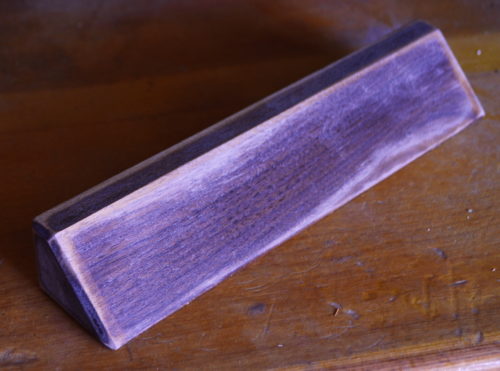 I sprayed 2 coats of white paint and when it was fully dry, I measured in about 1/8″ from the edge all around the front and drew lines in pencil using the ruler to get a straight line.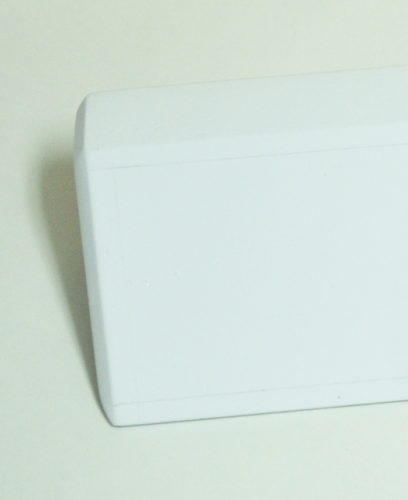 I then matched up the painters tape with the pencil lines and sanded lightly within the tape borders to rough up the white paint.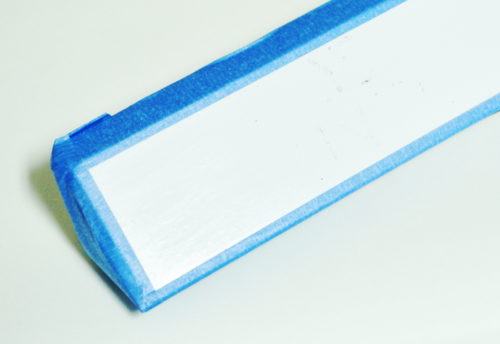 After 2 coats of chalkboard spray paint, I let it dry and seasoned it with a piece of chalk. While I love the look of the spray paint I used, Valspar, it didn't have any instruction on when I could season it. After 24 hrs.? 48? I went with 24 and it seemed fine.
It also spattered out little blotches and the only way I could stop it was by wiping the nozzle with mineral spirits. Although it would eventually just start spewing it out again.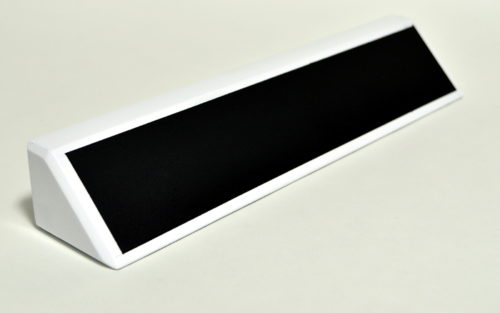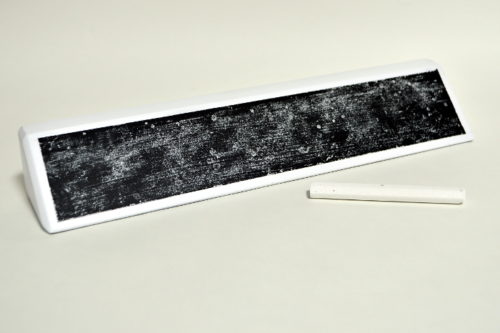 Here are a couple of close ups of the splatter marks. While I don't like them, it doesn't seem to interfere with writing on it.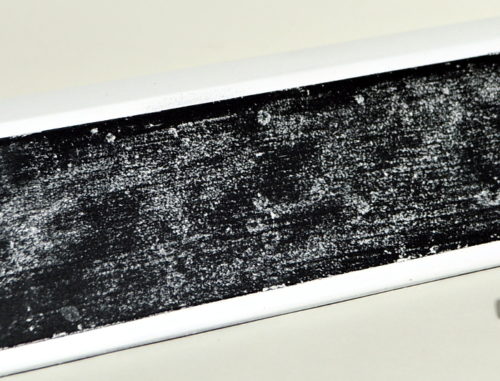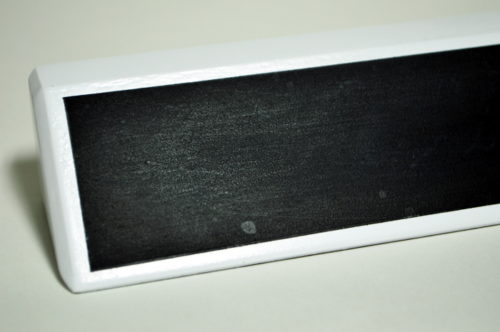 Do you have an old name plate base you could use?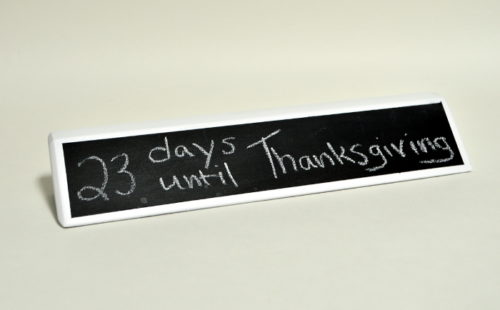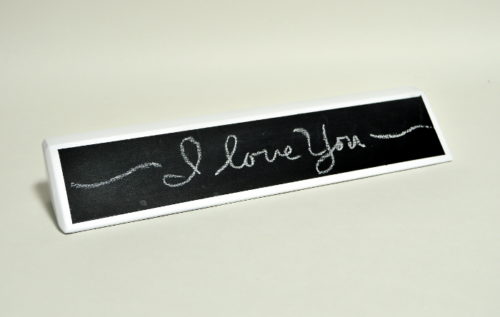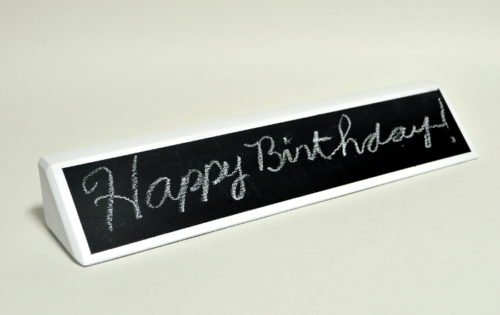 My Amazon Picks…
PINNY PLEASE!