Halloween has changed over the years hasn't it? Sometimes we offer candy. Sometimes we don't. It's all about the mood we're in. Not having kids has a lot to do with it. Although we dressed up well into our 20s and then for whatever reason, we stopped. However, we definitely rocked our DIY costumes.
We've been Shaggy and Velma. He's totally shaggy. Little Bo Peep and her sheep. Joe's a trooper. I stuffed him into a Faux wool car seat cover. He's smiling but, he may be dying inside. Mario and Luigi and finally Lego people. Although tons of people thought we were highlighters.

Why am I talking about what we "used" to do for Halloween? Well, I'm missing it. I want to hand out candy. I want to dress up. Does it mean I will? I don't know. Do you still hand out candy? The only thing I thought would be kind of cool is creepily putting on this black lipstick I hot glued into a Plaster of Paris hand I found at the thrift store. Ugh, that's all I got.
Creepy Halloween Decorations using Thrift Store "Goblets"
Please know some links in this post are affiliate links. If you click on a link and make a purchase, I may receive a small commission with no extra cost to you. Thank you. Click here for my full disclosure.

Anywhoo, onto these really easy Halloween decorations. I found 5 "goblets" at the thrift store and paid $.50 each since the purple stickers were half off that day. Man, I love a good deal. I'm only calling them goblets since it's Halloween. I don't know exactly what they are though. They're made of metal and are bendable. If I put some force into it, I could probably snap them in half.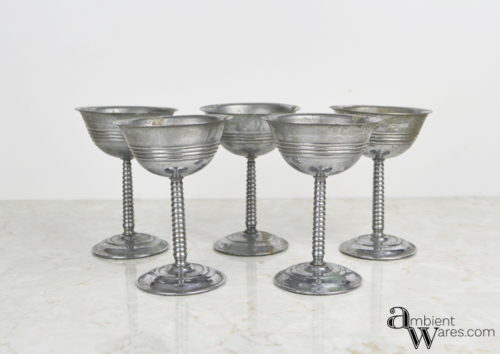 While they would've been nice as is, I decided to sand and paint them.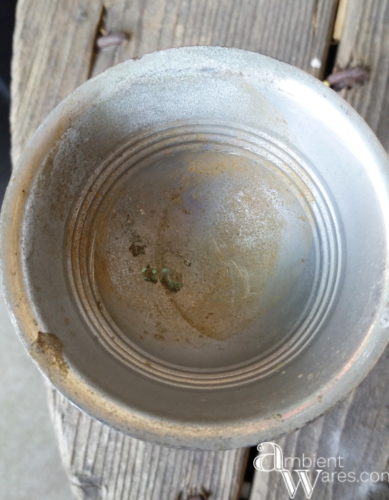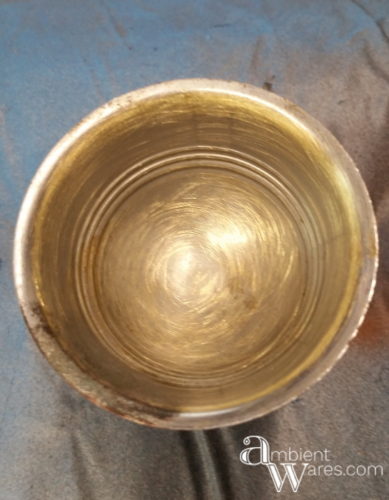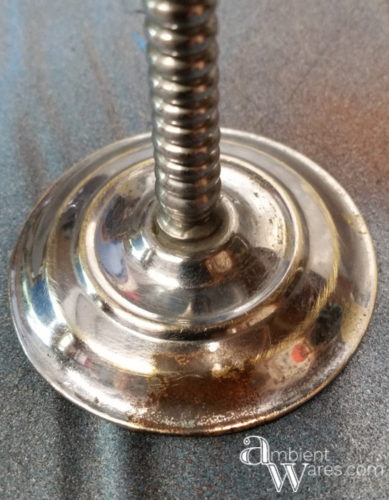 I spray painted the bases in a black matte spray paint and the insides in a red chalk paint.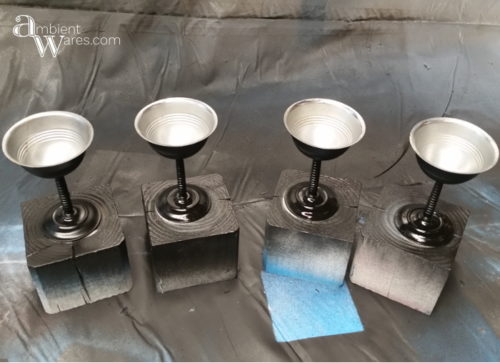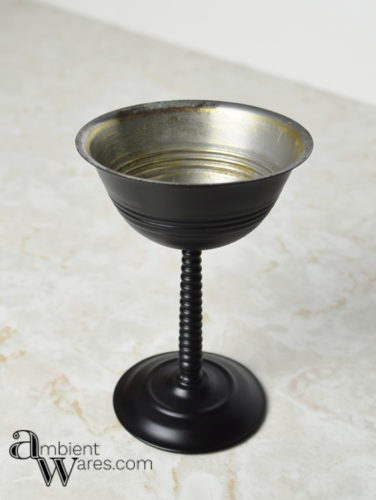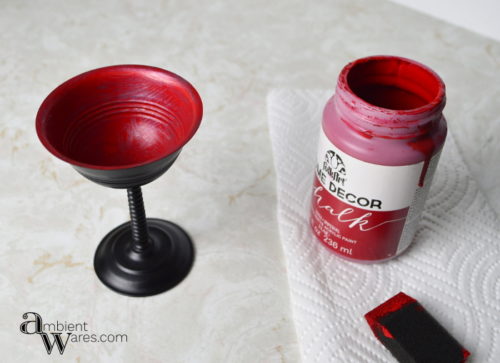 I found some Halloween accessories I thought would look fitting inside the cups and would look extra cool inside of a resin.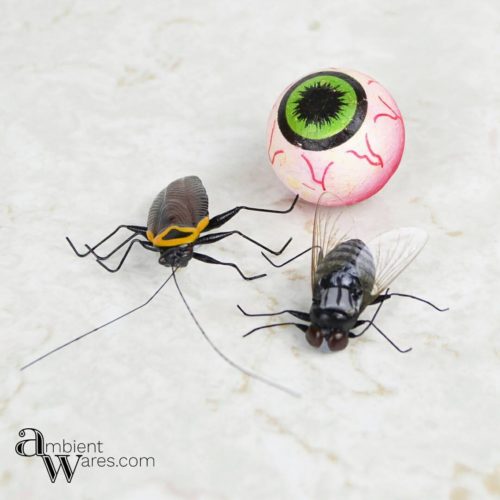 I didn't know how to use resin and if I'd listened to all the horrible comments (of course there were good ones but, I tend to focus on the bad) I wouldn't have bought it. Well, let's just say, I rocked the resin. I used this video for a boost of confidence.
I found the resin at Michaels and there was no way I would've paid for it had I not had a coupon. I think is was originally $32? I got home and realized I also needed a catalyst or a hardener which helps the resin set. Again, use coupons, friends.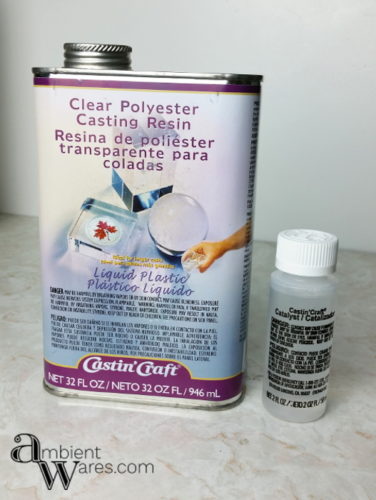 It really wasn't hard. Here's everything I used to ensure my working with resin offered the best possible outcome.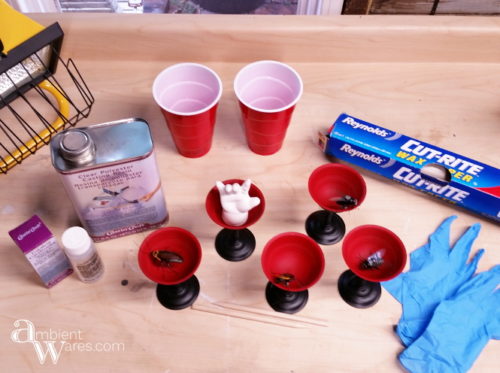 You'll also need a tool with a very thin, flat surface to remove the plug.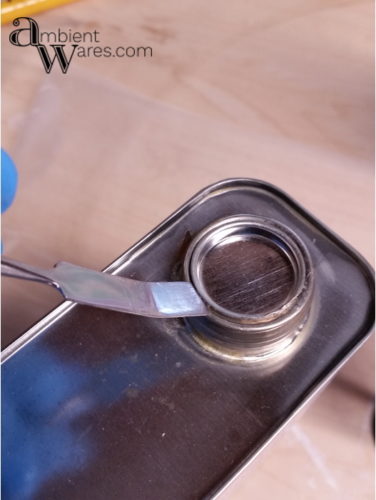 I marked some red plastic party cups with 1 oz., 2oz., and 3 oz. markings. Just know I suggest you use clear disposable cups instead. It was hard to see if I was actually pouring in the right amount and knowing how much hardener I'd have to put in. It's also extremely potent so you'll need good airflow.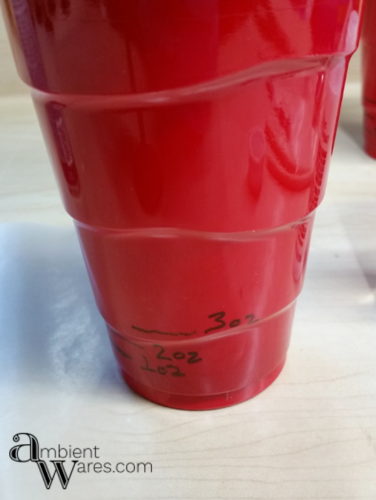 I poured the resin into the party cup. I used anywhere from 2 to 3 ounces per goblet adding the hardener according to what the instructions said. Then I mixed it for at least a minute. I'd only mix in enough for 1 goblet at at time.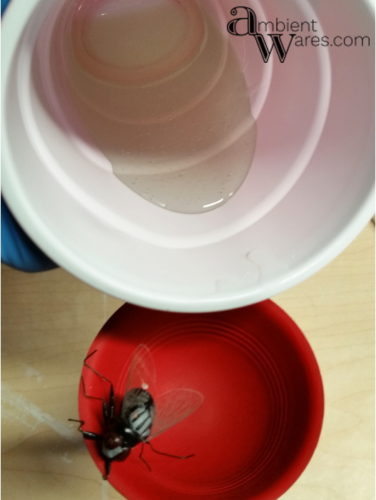 I'd also found 6 or so Plaster of Paris hands at the thrift store and thought the little one would look cool. Well, it ended up falling right out of the metal cup after the resin had hardened. I guess I could've glued it back in but, I remembered I hadn't used one of my eyeballs. Plus I just wanted an excuse to use the resin again.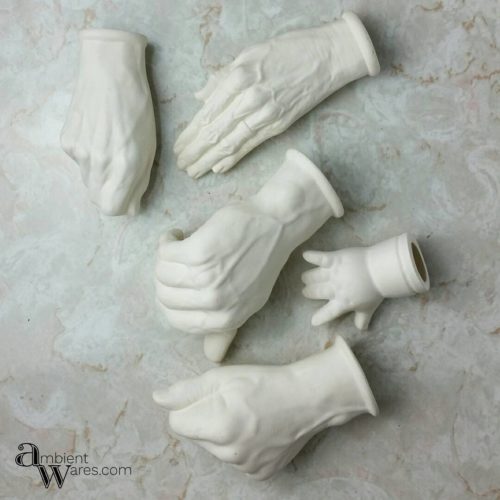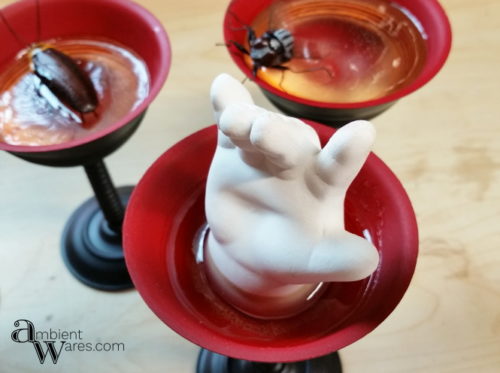 The eyeball though, was made of styrofoam. PSA: Don't put anything styrofoam (like said eyeball) in the resin. It will eat the crap out of it. Which is only fitting since it's a Halloween decor item now.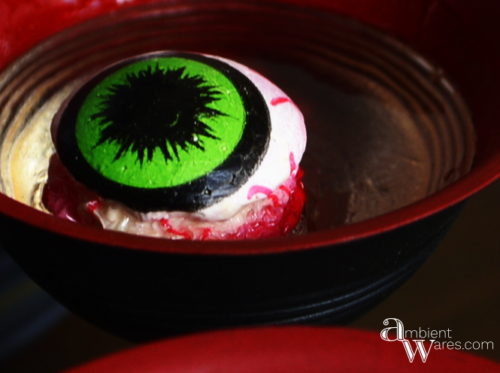 Well, that's my first attempt at using resin and I'm already looking at different things around the house that I could solidify in some clear polyester resin. It went so smoothly and I didn't have any problem with it taking too long to dry, I'm talking it was solidified in probably a few hours although temperatures will play a factor. I also didn't have any problem with tackiness.
I'm loving my new creepy Halloween decorations and I've also added a few bits and pieces I recently did. I found these awesome free printables and have mod podged them to a couple things.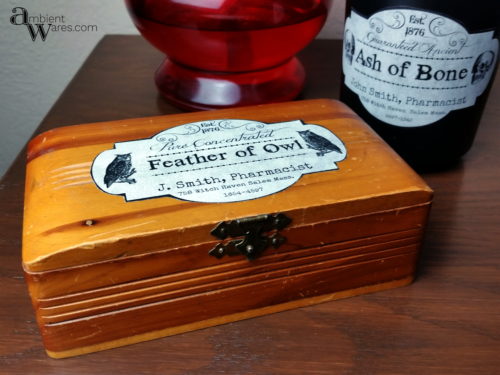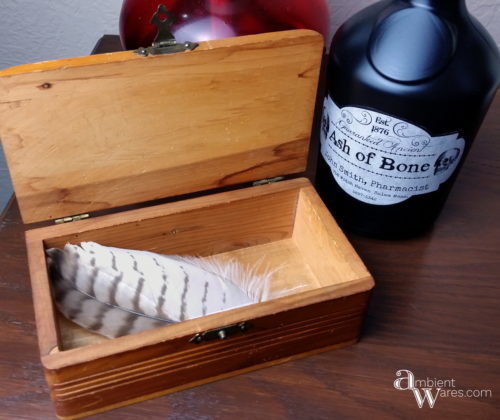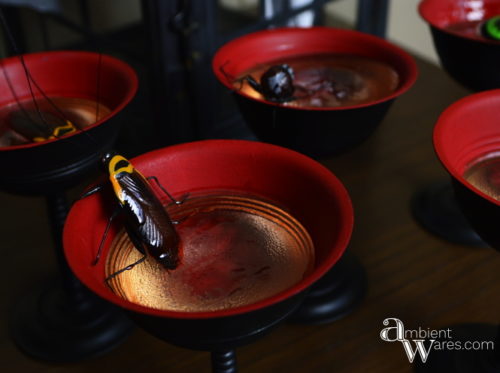 Of course I broke out the one Halloween home decor item I made last year. It's a spook house from a broken lantern. I really hope you give resin a shot. It was fun and really was super easy. Are you all decked out for Halloween yet?