Positivity is a hard thing to have some days, isn't it? I definitely struggle with it and I'm guessing you do to, at least sometimes. I try to think positively on a daily basis and I've even incorporated a "thankful" routine in where I write down 3 things I'm thankful for each day.
Sometimes all I'm thankful for is that I didn't get mad…at anyone or anything or I finished my coffee before it got cold. That's really stretching it but, some days that's all I got.

With the holidays here and soon to be gone, I've got lots of things on my mind. This is my very first printable and I'll be the first to admit, I know I've got a ways to go in creativity. I guess I'll never get better if I don't keep trying though, right?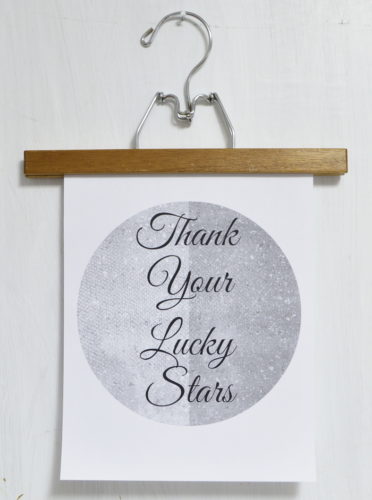 I'd been working on this particular phrase using different fonts, sizes, and backgrounds when I got an email from Walgreens saying I could get a free 8×10 glossy picture printed plus same day pick up.  Well, this is the perfect opportunity to see what it would look like on nice, glossy paper so I hurried up and shipped my file off.
---
Please know some links in this post are affiliate links. If you click on a link and make a purchase, I receive a small commission with no extra cost to you. Thank you. Click here for my full disclosure.

---
We have a black and white laser printer that I'd already printed out on but, I wanted to see the difference and to my surprise there was.
The left sided image below is what I printed off at home on regular sized copy paper. The right side is the Walgreens glossy 8 x 10. What's strange is, the image I made and saved is black, white and all shades of gray.
However, when I picked up my print at Walgreen's there was a pinky, purply tinge to the piece. It isn't bad, it was just unexpected. Also note, copy paper is slightly larger than 8 x 10 which is why there's a size difference between the 2.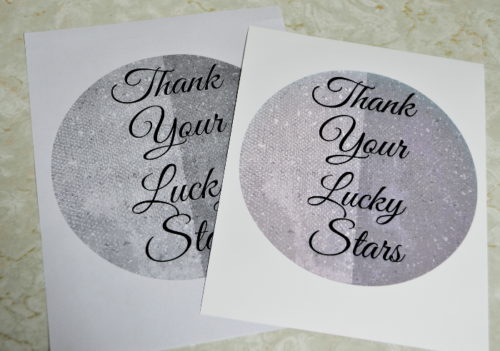 Here's the one from Walgreens. I'd say in person it's actually a bit darker and a little more purple/pink. It's hard to know how it shows up on your screen since screen colors can vary so much.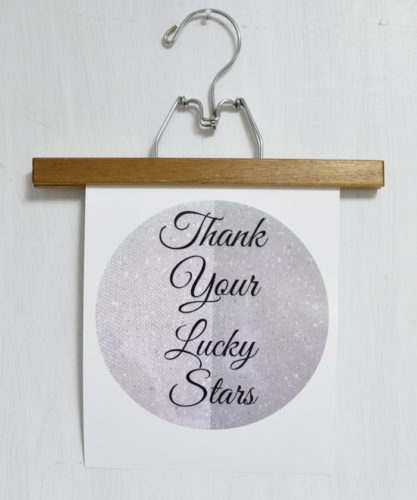 Here's the one I printed off at home in black & white on regular ol' copy paper…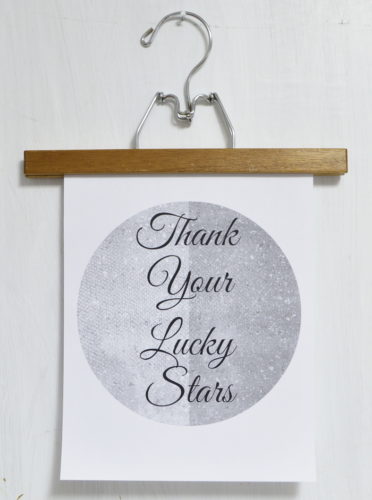 So, if you're feeling adventurous and fully willing to take a shot at printing this 8×10, go for it! Good or bad, I'd love to know how it went. You can grab it below by clicking on it, saving it, and sending it straight to your printer (make sure your settings are good) or you can send it off like I did to an outside store.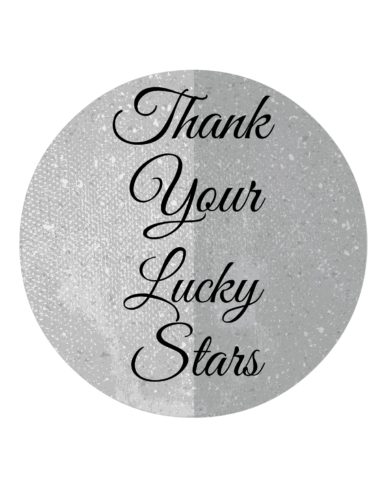 I wish everyone the very best and no matter what your stars, let's thank them.