I'm having a little obsession right now with mixing wood and metal items so this vanity seat will be perfect because the chair is metal and I'll add a new wooden seat. The vanity chair was a garage sale find from a couple years ago and I think I spent $2.00 on it. The lady made sure to tell me she'd already refurbished it once and it was from when she was a child.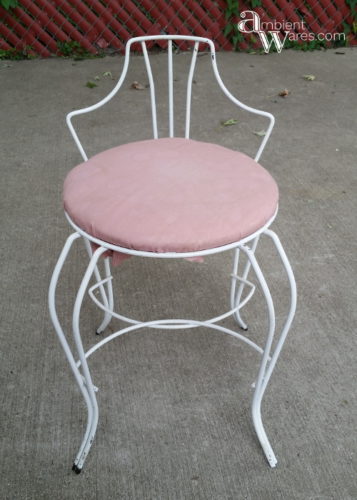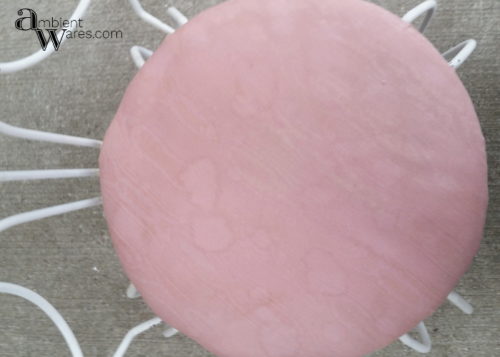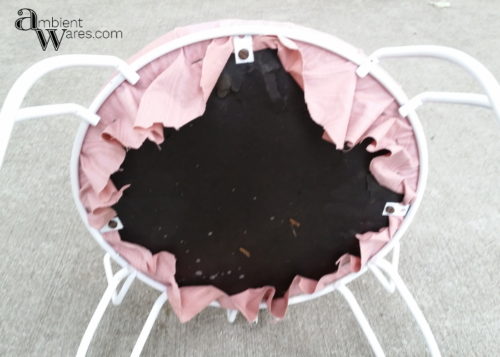 Please know some links in this post are affiliate links. If you click on a link and make a purchase, I may receive a small commission with no extra cost to you. Thank you. Click here for my full disclosure.
White Vanity Chair Makeover
I took the seat off with the hopes of using the original wood. I took the pink fabric off and found an odd vinyl type fabric speckled in gold. It had a thousand staples and I wasn't thrilled with the batting or the original wood so I traced it out on the same piece of wood I used on this step stool makeover.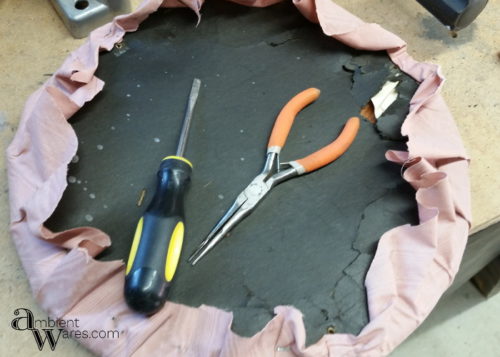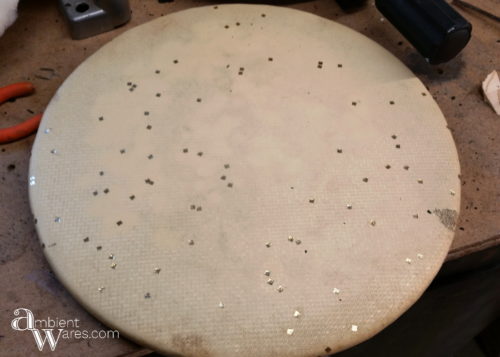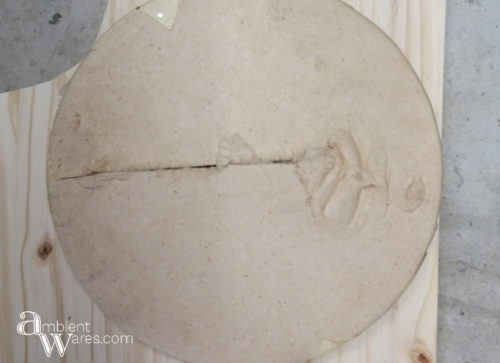 I cut out the circle with the jigsaw, similar to this jigsaw and sanded, rounding the top edge a bit.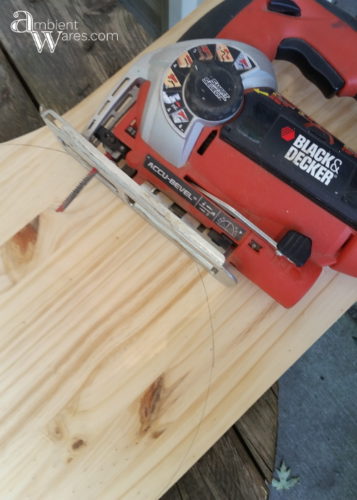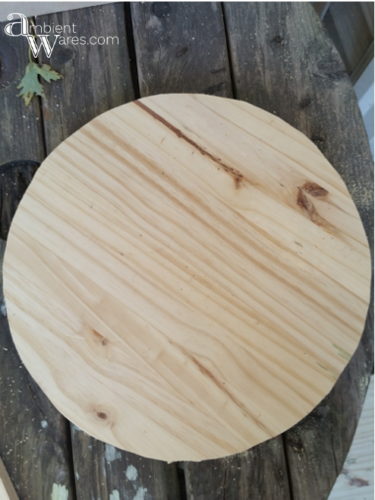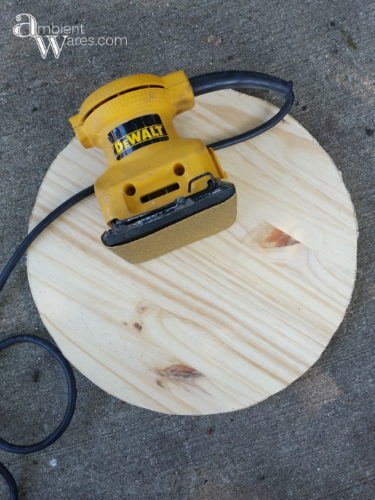 The tiny can of stain is Early American and I did 2 coats. I also put 1 coat on the bottom just cuz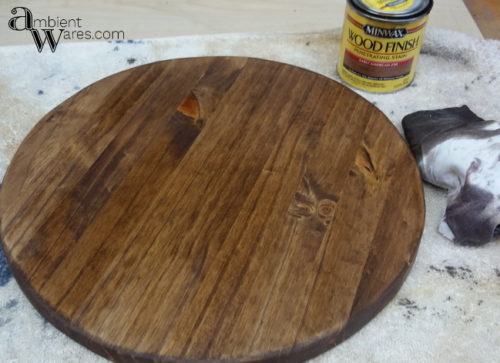 When all was dry, I thought I'd try free handing some words on it. The fact that it's a pretty small vanity chair and thinking it would be the perfect kid's chair, I also doodled some balloons. I first traced it out in pencil, going over the letters and balloon strings in a white marker. The balloons were filled in using oil based paint markers.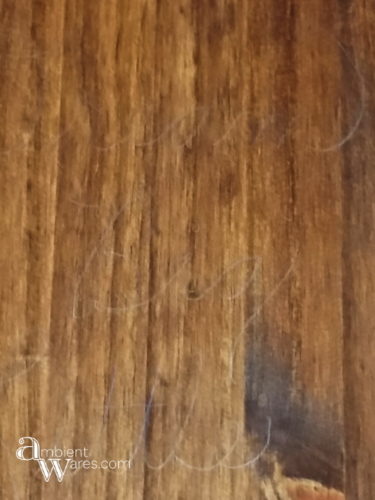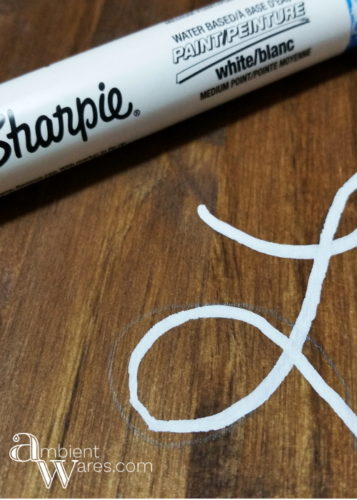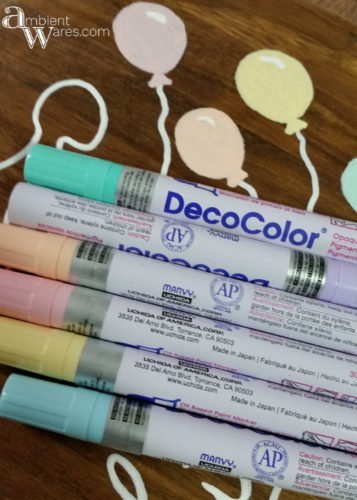 Then, the moment of doom. Once the markers were all good and dry, I made a HUGE mistake, I started to use wipe on poly to seal it. I went over one balloon and the color smeared all over. I did not take a picture because I was completely panicking. Q-tips, I need q-tips!! It only kinda sorta worked but, lesson learned. My plan is to give this to my niece, by the way, so she has a cute little vanity stool of her own. I don't think she'll mind. I ended up just using a clear matte spray in flat which was so much better.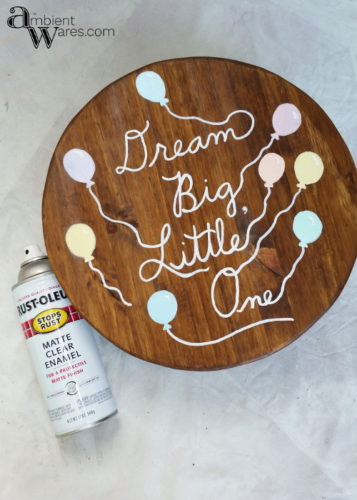 I was going back and forth between working on the seat and the vanity seat frame. The original white paint was chipping off. If I just painted over it, the chip marks would show and potentially start to chip off further.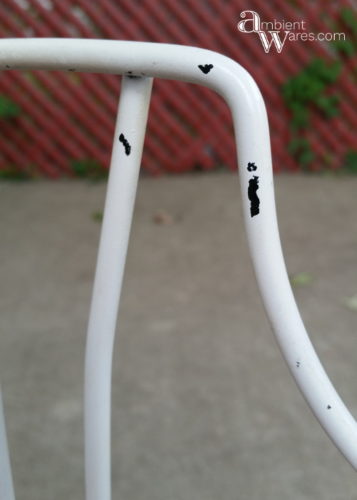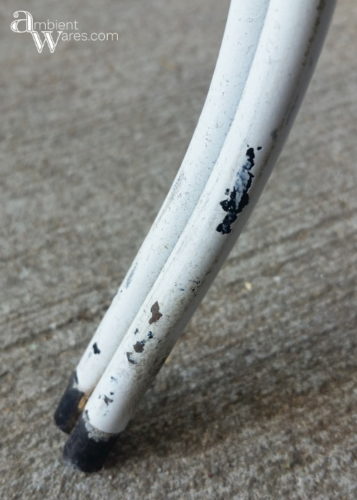 I sanded the metal chair down using all forms of sanding available from the palm sander to our much older version of this rotary tool to good ol' hand sanding. I spray painted in white flat enamel and coated in the same clear matte as the seat.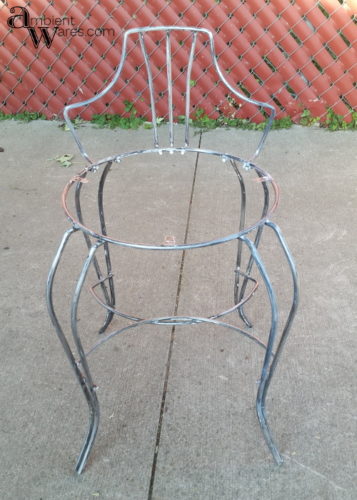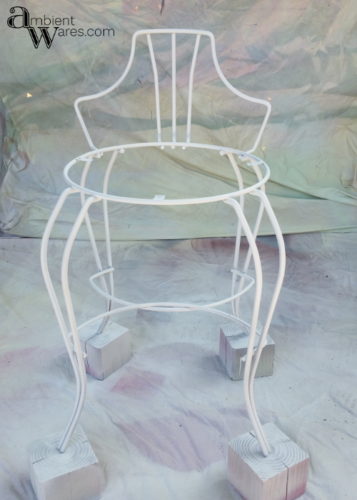 For the feet, there used to be rubber caps on them but, one was missing. The feet are a bit strange how they're really two pieces of metal butted together. I really wanted to try out some Plasti Dip, the kind where you actually dip the feet of chairs into the can but, unfortunately my local hardware stores only had white available in a spray can.
I taped the bottom off about an inch and began spraying on the Plasti Dip. It did come out like a rubber coating but, I think I need to find some caps that would fit it or find a white Plasti Dip can to dip them in. If each leg was just a single piece, I think the spray would have been just fine.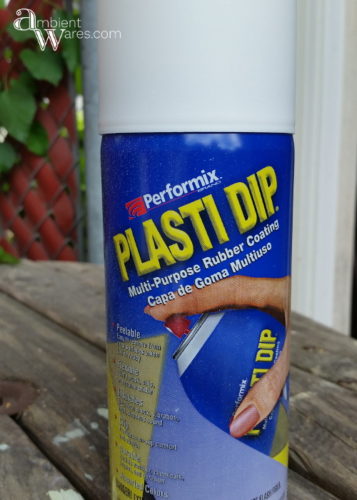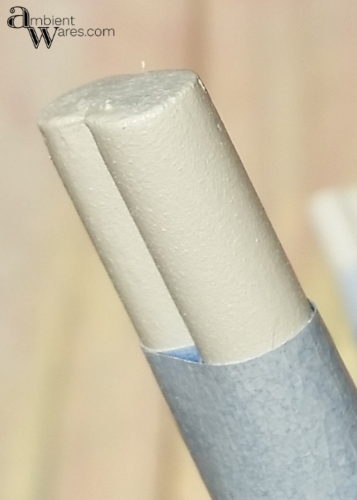 Putting the chair together was easy. Prior to me drawing on the seat, I'd placed it on the vanity chair and traced out where the screws needed to go and pre-drilled. Like I said, I plan on giving this to my little niece and I hope she loves her new pretty white vanity seat.
What do you think about the handwriting and the balloons? Should I not quit my day job?